Get your flu shot to make sure you're protected against this year's strains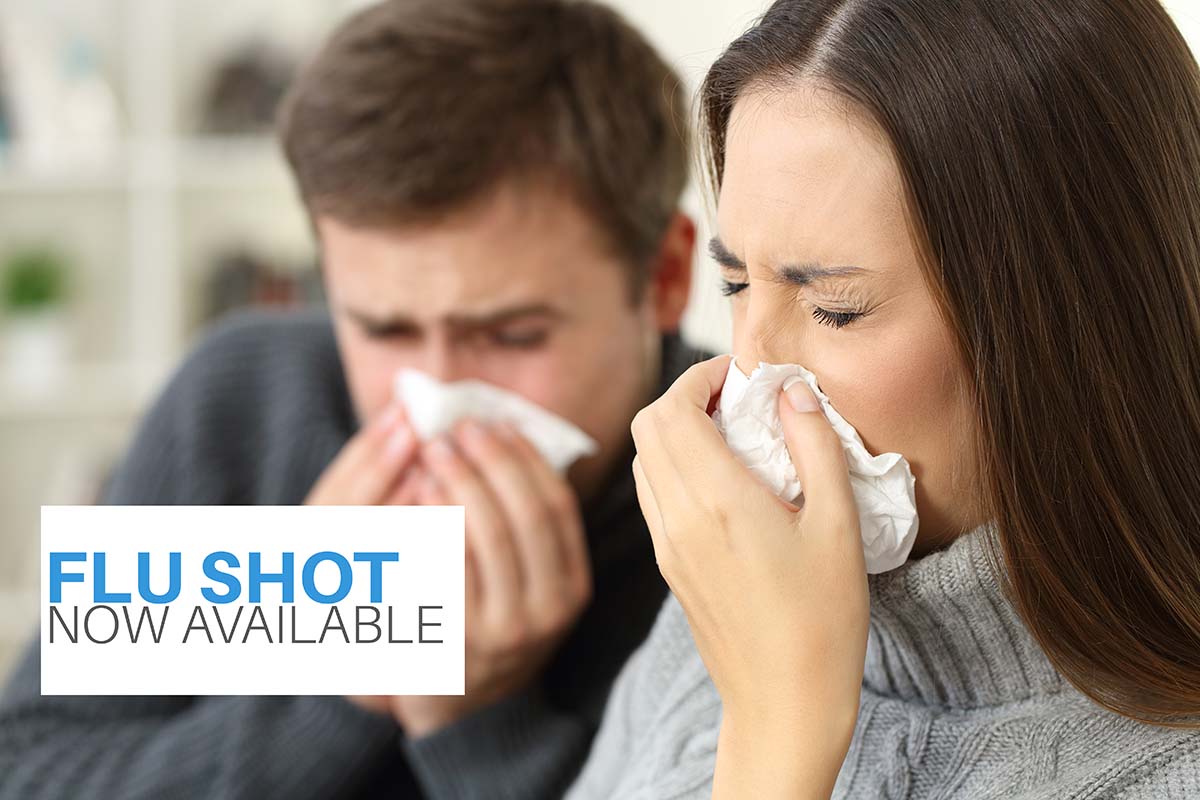 Influenza, commonly known as the flu, is a highly contagious infectious disease caused by the Influenza virus. Symptoms can be mild to severe. The most common symptoms include:
high fever and chills
cough, sore throat and runny or stuffy nose
muscle aches, joint pains, headache and fatigue (feeling very tired)
nausea, vomiting and diarrhoea (more common in children than adults).
There are three main types of Influenza virus that cause infection in humans – types A,B and C –and many sub-types or strains.
You can catch the flu at any time of year but there are often more cases in winter.
Protect yourself and your family against influenza this year by getting a flu vaccine. Protection develops about two weeks after the injection and lasts up to a year, which makes it important to be vaccinated every year.
Who should get the flu vaccine?
Each year the vaccine changes so that it strains that are likely to be active in the coming flu season. Each year's vaccine is prepared each year to best match the strains predicted for the coming influenza season.
The government recommends that anyone over six months of age should receive an annual flu shot to protect themselves. Remember, even healthy people are at risk from Influenza.
Who can have a free flu vaccine?
Influenza vaccination is the safest way to protect you against the flu. Influenza vaccination is funded as part of the National Immunisation Program for at risk groups including:
All children aged 6 months to less than five years – Victorian government funded
All Aboriginal and Torres Strait Islander people aged from six months
All adults aged 65 years and over
All people aged six months and over who have certain medical conditions which increases the risk of influenza disease complications; for example, severe asthma, lung or heart disease, low immunity or diabetes
Pregnant women (during any stage of pregnancy)
If you belong to of these categories you receive the vaccine for free.
New patients
Please arrive at least 10 minutes before your appointment to complete a registration form if you haven't been to our clinic before.
You will see one of our doctors for a consultation before receiving your flu vaccination. The visit will be bulk billed if you only see them for a flu shot.
Cost
Remember it is free if you belong to any of the categories listed earlier (National Immunisation Program for at risk groups). Otherwise the vaccine cost is $15.