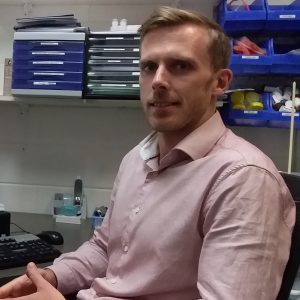 Dr Aaron Howe MD, BBiomed, SCHP studied at University of Melbourne, 2015.
He has worked at the following places before joining us in 2019:
Village Clinic Mt Eliza
Park Orchards Family Practice
Box Hill Hospital
Maroondah Hospital
Angliss Hospital
Latrobe Regional Health
Northern Health
Bairnsdale Regional Health
Dr Howe is interested in all aspects of General Practice, but has a particular interest in Men's Health, Mental Health, Family Medicine and Paediatrics, having completed The Sydney University Child Health Program in 2018.
Aaron is welcoming, empathetic and caring towards all patients. He is passionate about holistic health care including all aspects of family medicine from paediatrics to geriatrics.
Outside of work Dr Howe enjoys playing basketball and going to the footy. He is an avid Richmond Tigers supporter. He also likes reading new medical research so he can continue to provide the best possible care for his patients.
Areas of expertise
Chronic disease management
Preventative medicine
Aged care
Immunisations
mens health
skin / dermatology
paediatrics
pregnancy/anti natal
implanon
skin lesions
child health
travel vaccines
general family medicine
asthma
autism spectrum disorder
adolescent health
palliative medicine
diabetes care
wound management
mental health
Richmond

Monday

Tuesday

Thursday

alternating Wednesday/Saturday