Dr Stephanie Demkiw
GP Registrar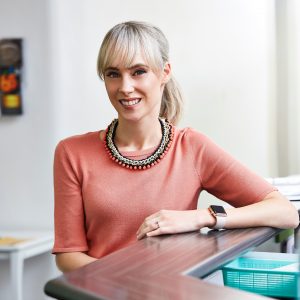 Dr Stephanie Demkiw, MBBS, B.BiomedSci studied at Griffith University, 2011.
She has worked at the following places before joining us in 2018:
St Vincent's Hospital
Mercy Hospital
Gold Coast Hospital
Warrnambool Base Hospital
Epworth Hospital
Peter Mac Cancer Centre
Peninsula Health
Dr Demkiw has a passion for preventative medicine and public health awareness and is currently working on a Masters Degree in the field.
Stephanie will take the extra time in her consultations to ensure your needs are fully addressed. She is warm, friendly and attentive, with excellent communication skills.
On  weekends,  Dr  Demkiw  keeps  busy  working  as  an  Aussie  Rules  Football  Club  Doctor for  the  VFL and spending time with her growing family. She is also passionate about art, including the performing arts, and in 2018 she was featured performing surgery in a new Hollywood Sci-Fi movie, 'Upgrade'.
Areas of Expertise
Chronic disease management
Preventative medicine
Aged care
Immunisations
womens health
mens health
paediatrics
child health
travel vaccines
general family medicine
adolescent health
palliative medicine
diabetes care
wound management/post-op review
mental health
Hawthorn

Monday

9.00am - 5.00pm

Wednesday

9.00am - 4.45pm