Apple, cinnamon and walnut fritters
Try these fantastic fritters with flavours of apple, walnut and cinnamon!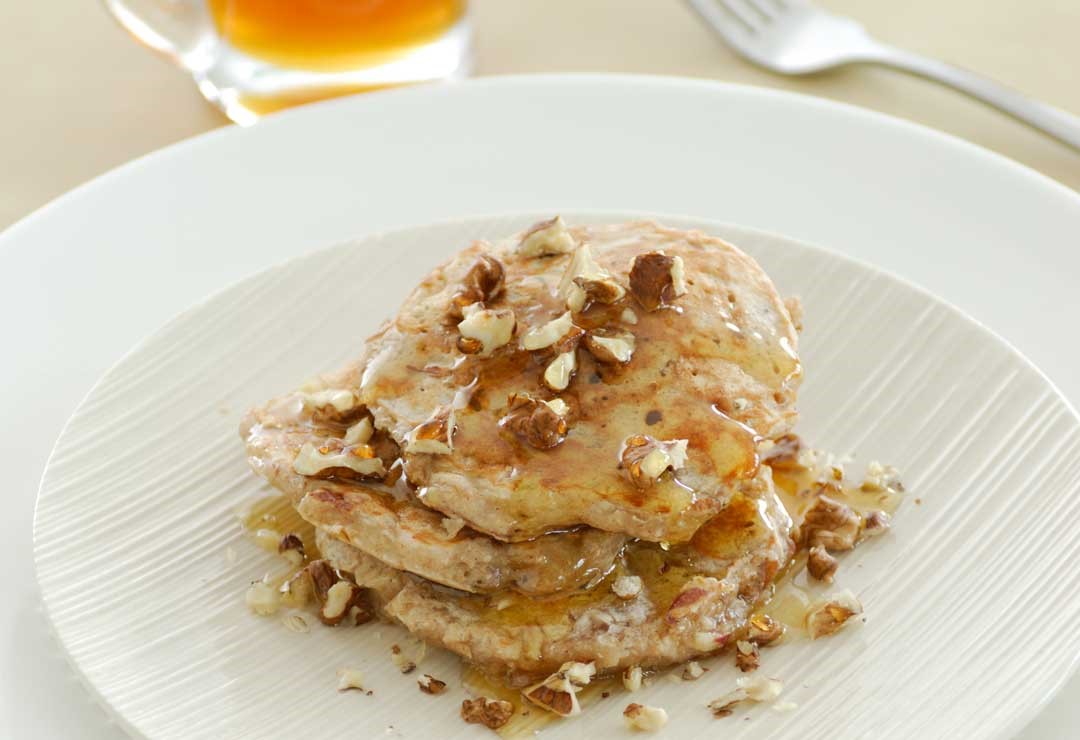 Try out this delicious apple, cinnamon and walnut fritters recipe
Recipe adapted from Glycaemic Index Foundation. General healthy eating advice only. For individual, expert nutrition advice or recipe tips, book an appointment with a dietitian at Access Health and Community. Call 9810 3000 to make a booking.
Timing and servings
Cooking time: 25 minutes (10 minutes preparation)
Serves 4
Ingredients
1 cup wholemeal self-raising flour
1½ tablespoon icing sugar
1 teaspoon ground cinnamon
½ cup skim milk
1 egg medium, lightly beaten
1 red apple grated, including skin
⅓ cup walnuts finely chopped
1 tablespoon walnuts, extra
Oil – you can use canola or olive oil
2 tablespoons honey (optional)
Method
Sift together the flour, icing sugar and cinnamon in a large bowl.
Add the milk, egg, apple and walnuts and stir until the dry and wet ingredients are mixed into a batter. Set aside for 10 minutes to rest.
Heat a large non-stick frying pan over medium-low heat and spray with oil spray.
Add 3 heaped tablespoons of the mixture to the pan, allowing room for spreading and flatten slightly with a spatula.
Cook for 3-4 minutes or until golden on the underside and then turn carefully and cook on the other side for 2-3 minutes until golden and cooked through.
Remove from the pan and keep warm. Repeat this with the remaining mixture.
Serve sprinkled with extra walnuts and a drizzle of honey.
Tips
Swap honey topping for a tablespoon of greek or natural yoghurt.
Enjoy this delicious recipe for breakfast or dessert.
Walnuts can also be swapped for almonds.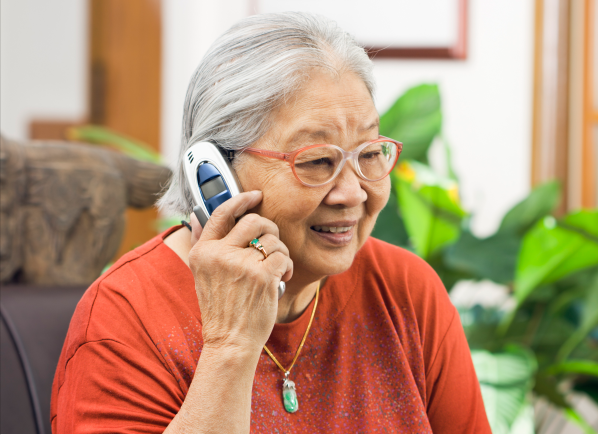 Make a booking
It's quick and easy to book online or you can call our friendly intake team on
03 9810 3000. We are here to help.