We celebrate the rich diversity of our community, the people and families we provide services to and our team of staff and volunteers.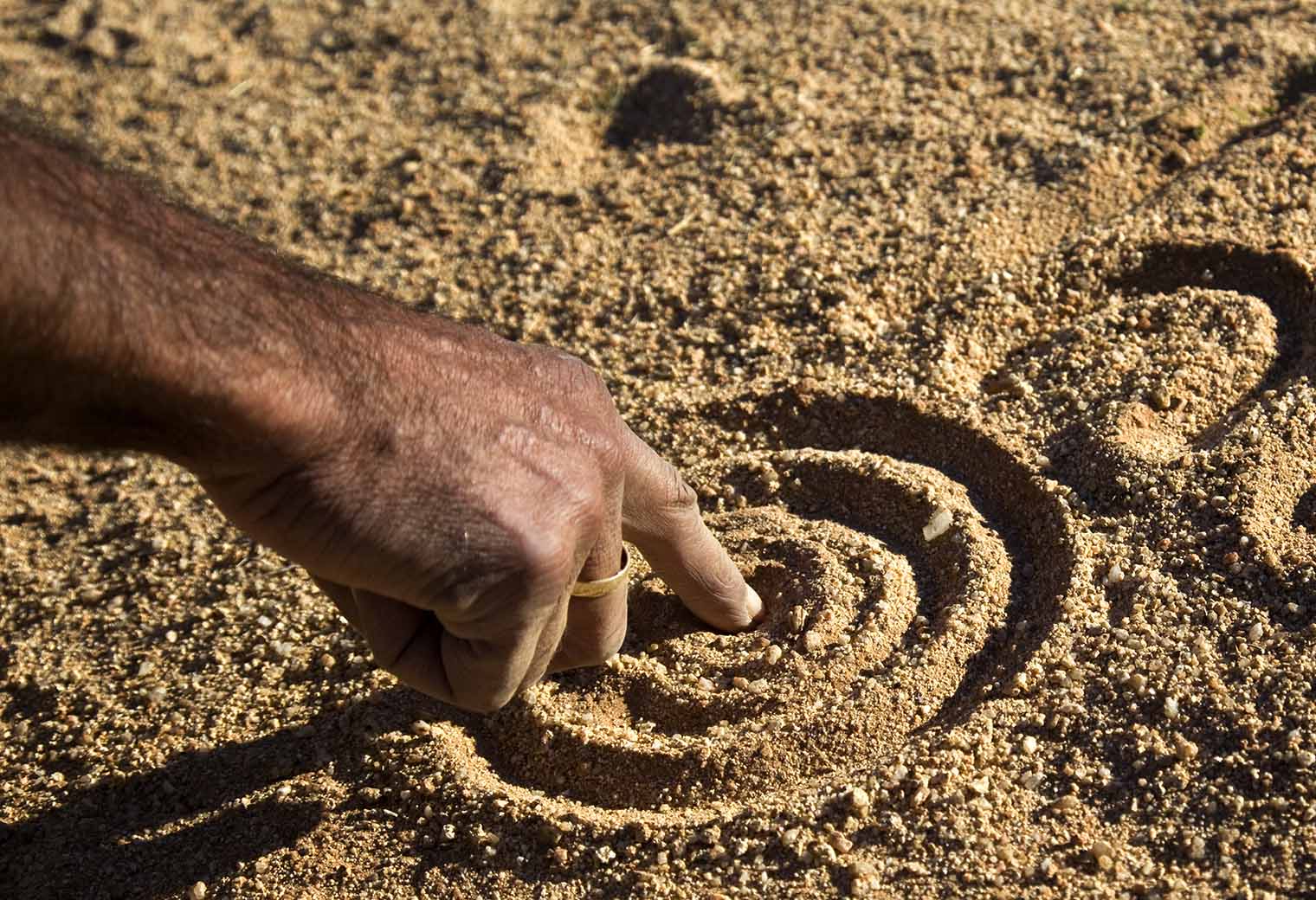 Reconciliation update
We are excited to announce that we have launched the AccessHC Reflect Reconciliation Action Plan (RAP)! 🙌🎉
Our Reflect RAP will contribute to achieving reconciliation and make a measurable difference in providing services that positively impact the lives of Aboriginal and Torres Strait Islander peoples.
We will achieve this through seeking an understanding of and acknowledging histories and injustices that have impacted Aboriginal and Torres Strait Islander peoples.
We will support the active expression of culture to build strong, trusting relationships, and apply culturally appropriate practice within our work.
For Access Health and Community, this represents working in partnership with Aboriginal and Torres Strait Islander peoples to create a welcoming and safe place for everyone at our services, removing barriers to make it easier for people to connect with us.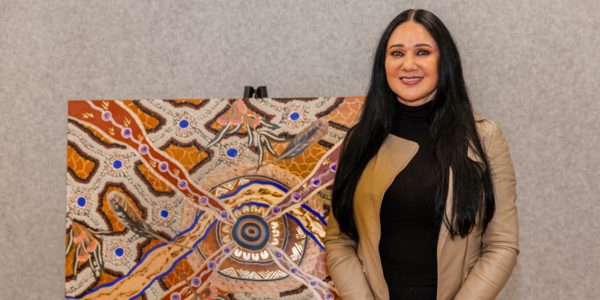 Image description for the image above: Simone Thomson, a Woi-Wurrung Wurundjeri and Yorta-Yorta Traditional Owner through her mother, pictured with her artwork.
About the artwork:
© Simone Thomson, Woi-Wurrung Wurundjeri / Yorta-Yorta, Ngi-A-Gat Yirramboi – Build Tomorrow, 2023
Image Licensing Rights managed by Dreamtime Art Creative Consultancy.
View Simone Thomson Art on Facebook
View Aboriginal Art by Dreamtime Art on Facebook
Read the RAP
Our Commitment
At AccessHC, we celebrate the rich diversity of our community, the people and families we provide services to and our team of staff and volunteers. We deliver services and a workplace that celebrates our diversity and embraces everything that makes us different. 
---
Diversity means characteristics that make individuals different from each other and can include factors such as gender, age, disability, ethnicity, marital or family status, mental health status, criminal history, religious or cultural background, sexual orientation, gender identity, pregnancy and language. 
Inclusion occurs when the unique diversities that people bring are valued. Individuals feel respected, safe and connected and are not hindered by the diversity and difference that they bring. An inclusive environment ensures equitable access to resources and opportunities for all. 
---
Equity is one of our values and we take it seriously
A commitment to inclusivity and diversity reflects the values and purpose of AccessHC. At AccessHC this means: 
Supporting and celebrating the diversity that exists within our community.

 

Promoting diversity and inclusivity in the services and programs we deliver.

 

Developing and delivering services in ways that remove barriers to access and participation.

 

Allowing people to be their unique authentic self when attending AccessHC or participating in our services.

 

Collecting and reporting on data that allows us to celebrate our community and track our commitment towards diversity.

 
---
Diversity and inclusion in our work
In 2023 we will deliver the following projects to meet our Commitment to Diversity and Inclusion. 
Date

 

Description

 

Team

March 2023

 

Expand medical services for people without access to Medicare

 

Medical Services

 

April 2023

 

Launch our Community Engagement Framework

 

Health Promotion & Engagement

 

May 2023

 

Scope the development of AccessHC's Diversity & Inclusion Framework

 

Community Impact

 

June 2023

 

100% of staff have completed the SBS Inclusion Diversity Training

 

People & Culture

 

August 2023

 

Launch AccessHC's Reflect Reconciliation Action Plan

 

Community Impact

 

August 2023

 

Establish clinical pathways for children with complex disabilities to access appropriate Dental Care

 

Dental Services




Child & Family Services

 

October 2023

 

Embed our commitment to diversity and inclusivity within our Service Model

 

Operations

 

December 2023

 

Review the ways in which people enter our services to ensure they are accessible and the can engage in appropriate ways

 

Client Support

 

December 2023

 

Extend our Access Key Project

 

Health Promotion & Engagement

 

December 2023

 

Develop and implement a Lived Experience framework within our Mental Health and Alcohol and Other Drugs Teams – prepare this for broader organisational roll-out.

 

Mental Health and Alcohol and Other Drugs

 

 

 

 
---
Other ways we support diversity and inclusion
headspace Hawthorn – celebrating LGBTIQA+ people
headspace Hawthorn is committed to embracing diversity and welcomes all young people between the ages of 12 and 25 years.
headspace provides a safe environment for the LGBTIQA+ community and delivers the following:
Each year, headspace participates in Midsumma Pride March.
headspace runs events for LGBTIQA+ awareness and celebration days including IDAHOBIT day, Wear it Purple day and Pride Week.
headspace works with its Youth Advisory Group and young rainbow people to create and deliver community events and projects.
headspace hosted a writing workshop with Australian queer, non-binary, Jewish writer, performer, activist and public speaker Nevo Zisin (they/them), organised a gender neutral clothes swap and attended pride events at schools and in the community.
Health Promotion 
The Health Promotion team coordinates a range of initiatives that support diversity and inclusion.To support Social Inclusion we partner with the Ashburton, Ashwood and Chadstone (AAC) Public Tenants Group (PTG), an association run by public tenants that advocates and lobbies for improved living conditions for public tenants living in Ashburton, Ashwood and Chadstone.
The AAC-PTG organised a free community event to encourage social connections amongst people living in different housing types in Ashburton, Ashwood and Chadstone and to celebrate diversity in the community across different cultures.
Over 160 local residents of different ages and diversities came together to enjoy a BBQ, coffee cart, cake stall, ice-cream van and entertainment including a magician and reptile experience.
The event provided an opportunity for families new to the area to connect with other locals and shared information with them about local services and events available to them.
Other initiatives include:
Free to Be Me, which aims to create environments within early years centres where children can be free to be whoever they are, without the restriction of gender stereotypes.
Inclusive Clubs, which builds the knowledge of local sport club officials on how to make their club more inclusive by creating safe, equal and respectful environments for all members, particularly women and girls.
Camcare
Camcare works closely with the Chinese community in the City of Boroondara to deliver culturally suitable services.
Camcare also provides a number of events and workshops on a range of topics.
Some workshops – including popular workshops for parents – are delivered in Mandarin and in a culturally sensitive way to cater for the large Chinese population in the local community.