AccessHC can provide you with an appointment by a GP and some other health professionals via telehealth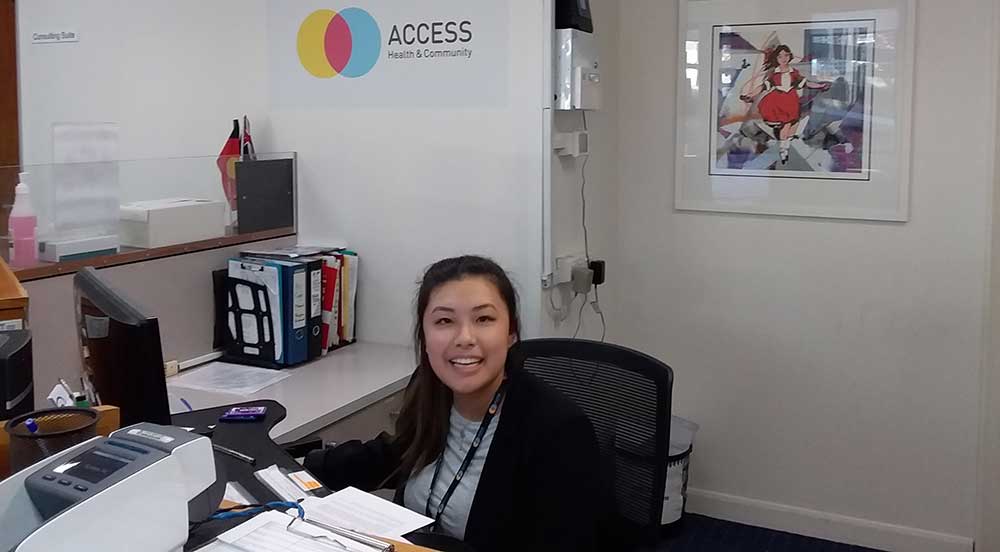 FAQs
If I don't have a medicare card do I have to pay to see a doctor?
Can I get my results over the phone from a doctor or nurse?
You need to make a follow-up appointment with your doctor to get your results. We cannot give you results over the phone.
Do I always have to go back to the same doctor?
For continuity of care, we strongly advise you to see a regular doctor but sometimes your doctor may not be available. You are welcome to see any doctor of your choice who is available on the day.
Can I obtain a Mental Health Treatment Plan, GP Management Plan or Team Care Arrangement from any doctor (even if I haven't seen them before)?
No. There are strict medicare guidelines for preparation of these care plans. Please discuss with your doctor, who will be happy to help.
Can I get a copy of my Medical Records for personal reasons?
Yes, you'll need to complete and sign a release of information form at reception. Please allow a few days for the release of information.
There may be an administration fee for printing/photocopying your medical records. Please discuss with reception, who will be able to help.
If I normally see a doctor at one site can the doctor access my medical record if I have an appointment at another site?
Yes. The doctor will be able to access your medical records at Richmond and Hawthorn locations.
Do I need an appointment to see a doctor or can I just turn up to the clinic on the day?
You always need to have a booked appointment to see your doctor. If your usual doctor is not available we will book you an appointment with another doctor available on the day.
If you need an urgent appointment call us on 03 9810 3000 and we will do our best to organise an appointment for you.
Our GPs can see you on a walk-in basis if your situation is urgent.
Does Access Health and Community accept overseas student healthcare cards?
If you are an overseas student and hold a Medibank Private Overseas Student Health Cover (OSHC) card you will have to pay the full consultation cost and claim it back from your private health insurer.
Read more about OSHC on the Health Department website.
Do I have to pay for vaccines?
Some vaccines are Government funded and there is no fee. Some vaccines, for example, travel vaccines incur a fee. Please speak with a doctor who will be happy to discuss your options.