Celebrate the festive season with this colourful and full of flavour cheesecake!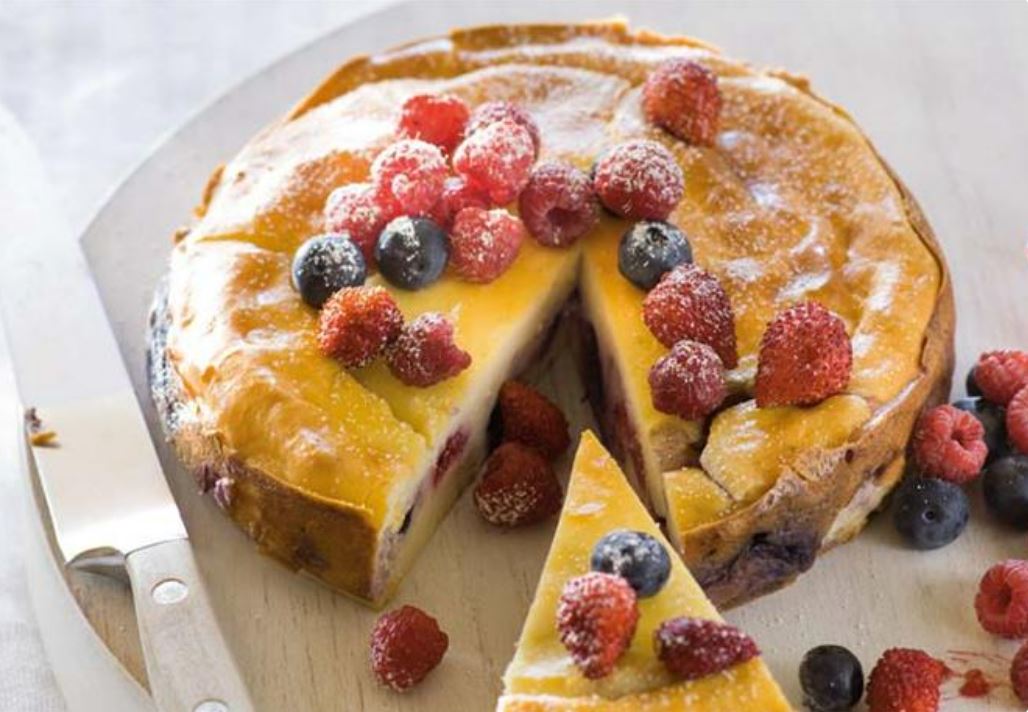 Recipe adapted from CSIRO. General healthy eating advice only.
Image credit, CSIRO. 
For individual, expert nutrition or recipe advice, book an appointment with a dietitian at Access Health and Community. Call (03) 9810 3000 or visit www.accesshc.org.au
Berry Cheesecake
10 minutes preparation time
Cooking time: 35 minutes, plus 60 minutes to cool
Serves 8
Ingredients 
Olive oil spray
400g reduced-fat ricotta
1 tablespoon plain flour
3 tablespoon white sugar
2 eggs
Finely grated zest (green skin) of 1 lime
1 teaspoon vanilla extract
200g berries (choose raspberries, blueberries, strawberries or mixed berries), lightly crushed if fresh or defrosted and very well drained if frozen
100g berries to serve (optional)
Method
Preheat oven to 160°C. Spray an 18cm springform tin with olive oil and line the base with baking paper.
Combine all the ingredients, except the berries, in a food processor and process until smooth.
Spoon half the mixture into the prepared tin, then sprinkle the berries over the top and lightly swirl through.
Spoon over the remaining mixture and smooth the top of the cake.
Bake for 30–35 minutes or until just set.
Turn the oven off and allow the cake to cool in the oven for 1 hour.
Remove cake and cool completely before serving.
If you're not eating the cake as soon as it has cooled, refrigerate until ready to serve.
Serve with extra fresh or frozen berries if preferred
Tips
Frozen berries such as raspberries, blueberries or blackberries, are a budget friendly way to replace fresh berries and still provide taste and nutrition.
Give frozen berries time to thaw before adding them into the mix and drain them well.
Seasonal produce used in this recipe: strawberries, berries.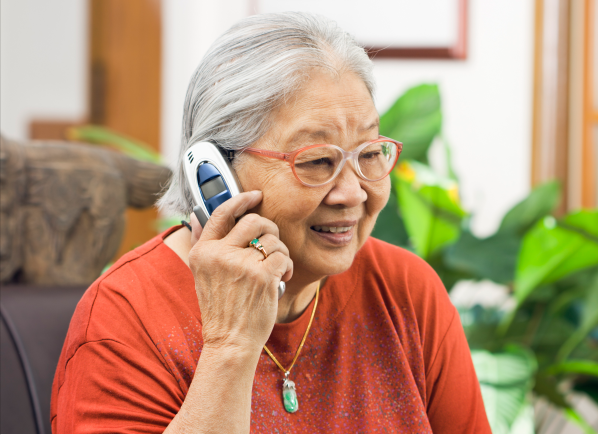 Make a booking
It's quick and easy to book online or you can call our friendly intake team on
03 9810 3000. We are here to help.