Healthy prospects as AccessHC welcomes new CEO
16 August 2021
Community health service Access Health and Community (AccessHC) has welcomed Anna Robinson as its new Chief Executive Officer (CEO).
The appointment is a significant milestone for Australia's first community health service as it prepares for changes in the needs of the community over the next decade.
Demand for care is expected to increase beyond what is available as the community ages and becomes more diverse.
With over 15 years of experience in the for-purpose sector – where she has led significant organisational transformation, operations, growth and innovation – Ms Robinson is primed to lead this transformation.
Ms Robinson has previously worked in executive roles with the Benevolent Society, overseeing significant operational transformation, and Change.org, where she expanded its business model globally.
It's expertise that is welcomed by the not-for-profit which is embarking on a three-year program to enhance customer experience, while navigating the ongoing challenges of the COVID-19 pandemic.
"I love a challenge and find myself attracted to organisations that are undergoing dynamic external shifts," Ms Robinson said.
Ms Robinson, who describes herself as being driven by social justice, said she has seen the importance of community health over the last 18 months through the COVID-19 pandemic.
"I'm excited to build on our legacy and bring a new perspective to ensure communities have access to excellent, integrated health services; particularly at a time where these services have never been more important," Ms Robinson said.
"My first professional role was as a case manager with a not-for-profit social support service, so I've seen first-hand the importance of working with communities.
"This has continued to hit home through the pandemic as people who never before needed support have reached out for help and inclusive services have been critical to keep the community safe.
"I'm excited to be joining an organisation which has been front-line through this period and continues to deliver health, medical and social services to those most in need."
AccessHC provides services in 17 locations across Melbourne's eastern suburbs in the cities of Boroondara, Manningham and Yarra.
The services include medical, mental health, adult and child allied health, dental, health promotion, support services and community programs.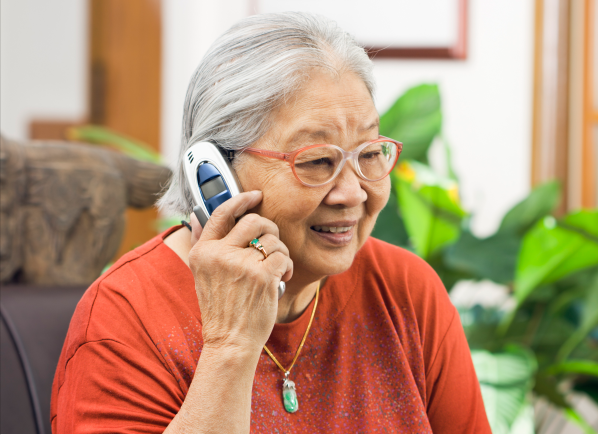 Make a booking
It's quick and easy to book online or you can call our friendly intake team on
03 9810 3000. We are here to help.