Introducing Anna Robinson, incoming CEO
Access Health and Community (AccessHC) has appointed Anna Robinson as our incoming Chief Executive Officer (CEO).
A welcome addition to the AccessHC family, Anna is known for her values driven leadership in social justice. She has a reputation for operational leadership, business development in social impact, change management and sustainability.
Anna brings over 15 years of experience leading operations, growth and innovation in for-purpose organisations, building on her personal commitment to optimise consumer experience. Her experience spans Australia, the UK, Asia and Latin America and includes significant experience within the community services sector.
Anna will commence with AccessHC on Monday 16 August 2021.
Meet Anna
Anna joins us from the executive team at the Benevolent Society, where she has overseen a significant operational transformation. Initially leading the Growth and Business Excellence portfolio, Anna established the organisation's centralised contact centre and redesigned risk and quality, information management and performance reporting models. More recently Anna led the disability services team, which is one of Australia's largest community multi-disciplinary allied health and behaviour support teams.
Prior to joining the Benevolent Society, Anna was Senior Director of Business Development for Change.org, the world's largest online platform for social change, launching and expanding their business model in eight countries globally.
Anna holds a Master of Public Policy Management from the Melbourne School of Government (University of Melbourne) and a Bachelor of Arts (Politics / Media and Communications) from Monash University.
Thanks and farewell Harry
We would like to take this opportunity to acknowledge and thank Dr. Harry Majewski who stepped down from the role of CEO in May 2021 after ten years of service.
We thank Harry for his dedication to the communities we serve and for growing AccessHC to make it the success it is today.
We wish Harry all the best in his new ventures and thank him for his leadership over the past decade.
Join the mailing list
Sign up to stay up-to-date on Access Health and Community organisational news.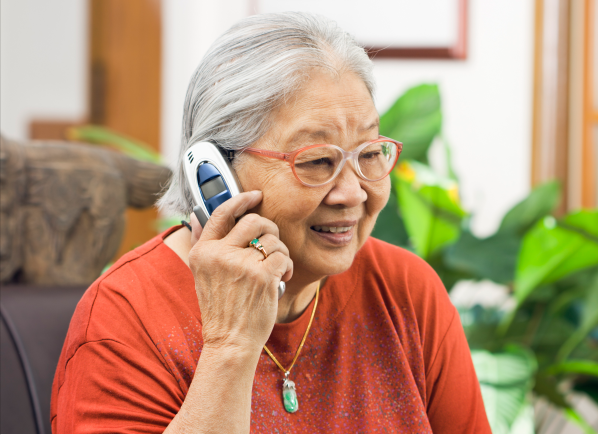 Make a booking
It's quick and easy to book online or you can call our friendly intake team on
03 9810 3000. We are here to help.