Dr Cathy Andronis
General Practitioner (pronouns: she/her)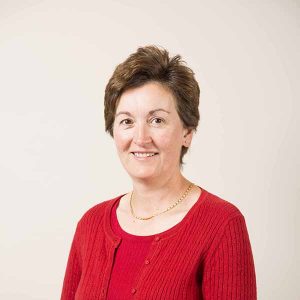 Languages spoken
Greek (Native or bilingual)
Dr. Cathy graduated with her medical degree from the University of Melbourne in 1987 and has been with AccessHC since 2001. Dr Cathy's areas of specialty are General and Family Medicine, Mental Health including Psychological Therapy, Women's health as well as Adolescent Health. Her patients appreciate her thoroughness, knowledge and ability to communicate, along with her warm and friendly nature.
Dr. Cathy is a Fellow of The Royal Australian College of General Practitioners. She also participates in many other professional associations; Australian Association of Family Therapists; Australian Society of Psychological Medicine; Clinical tutor Eastern Health Medical School (Monash University); Medical Educator RACGP and ASPM. Dr. Cathy has spent much of her time giving back to the community and actively participates as a RACGP representative for Mental Health Australia.
Dr. Cathy has a partner and three adult children. Dr Andronis enjoys spending time with her family and friends, along with travelling.
Areas of interest
Dr. Cathy's special interests include:
Mental health care including psychotherapy and family therapy
Chronic disease management
Preventative medicine
Women's health including pregnancy care
Paediatrics
Travel medicine
General family medicine
Adolescent health
Nutrition/ obesity management
Medico-legal reports, WorkCover/TAC
Asthma
Autism spectrum disorder
Palliative medicine
Diabetes care
Wound management.
Availability
Richmond

Monday

9.00am - 1.00pm

Wednesday

9.00am - 1.00pm