Discover how people in your community overcame barriers and stayed connected during Melbourne's COVID-19 lockdown.
We hope our 'Connecting While Apart' series inspires you to reflect on how resilient Victorians were during tough social distancing restrictions and encourages you to stay safe so we can stay open.
Akand's story

Akand was able to make new friends and find new ways to stay connected during lockdown. Their message is that Victorians should be proud of what we've achieved and continue to do our bit to keep ourselves and our community safe.
*Video includes captions in Akand's first language (Hindi)
Mustafa's story
During lockdown, Mustafa was grateful for more time. He spent more time with his family and writing his thesis. He believes, "we're lucky to live in a country that has a good medical system and that values people more than the economy".
*Video includes captions in Mustafa's first language (Arabic)
Thu's story
Thu discovered the ups and downs of doing things online during Melbourne's long lockdown. Speaking from experience, she wants people to remember: "If you have a problem or if you feel lonely, just speak up and ask for help. You are not alone".
*Video includes captions in Thu's first language (Chinese)
Helen's story
The need for social distancing inspired Helen's Women's Friendship Group to come up with different ways to support senior women in Manningham. Helen reminds us that the simple act of acknowledging people you pass in the street can go a long way to making people feel less alone.
Do you need a hand?
Lockdown was tough. From unexpected home-schooling duties to job loss and the mental health impacts of social isolation, many of us faced hardships and challenges.
If you've been impacted by COVID-19, please contact us if you need support. We can help with mental health, drug and alcohol addiction, and financial hardship.
Stay safe, stay open
Although Victoria's restrictions have eased, it's still important to stay alert. Keep practicing safe hand hygiene and physical distancing, and wear a face mask when required. And, get tested if you're unwell.
Visit these websites for current COVID-19 information or call the hotline:
COVID-19 24hr hotline: 1800 675 398
DHHS website:www.dhhs.vic.gov.au
AccessHC Medical Services: www.accesshc.org.au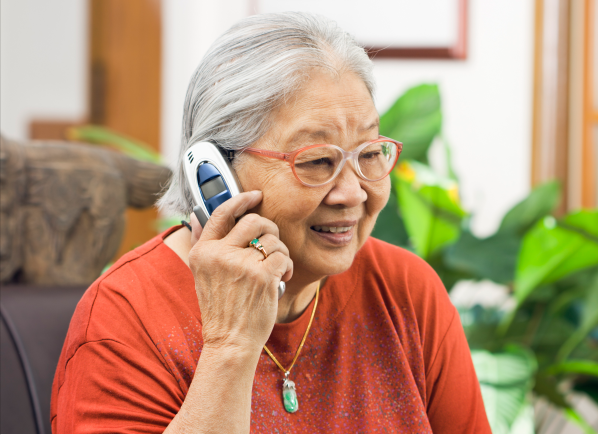 Make a booking
It's quick and easy to book online or you can call our friendly intake team on
03 9810 3000. We are here to help.