Let's hear it for our volunteers!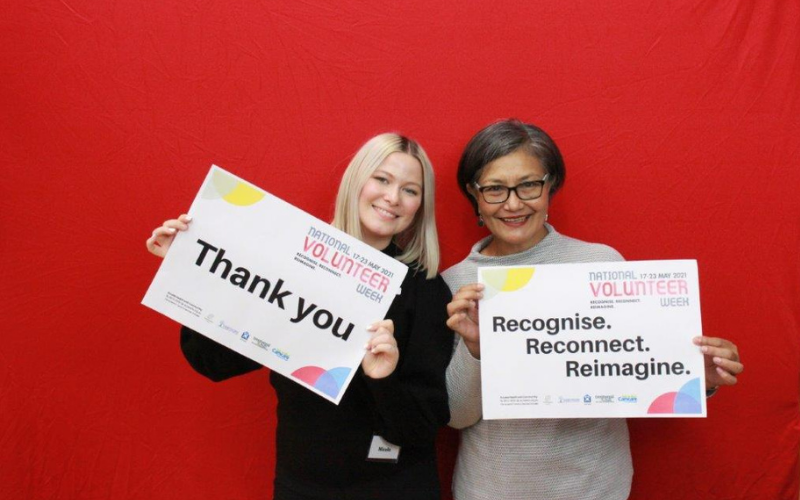 In a year in which many of us experienced loneliness and isolation, mental health concerns and financial stress, volunteers were there to hold people up. 
This week, for National Volunteers Week, we're saying a public, heart-felt THANK YOU to everyone who donates their time and talent to helping people in our community. It's something that should be said every day.  
An incredible one third of Access Health & Community's workforce is made up of volunteers. We certainly couldn't do the work we do without them.  
So, on Tuesday the 18th of May, we held a volunteers morning tea to celebrate the people who work tirelessly behind the scenes and the important work they do across our organisation.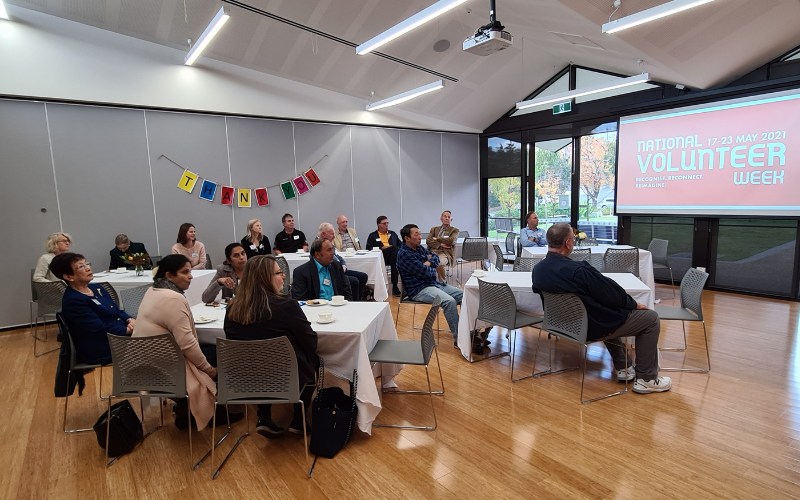 Around 30 volunteers attended the event, which was held at the Greythorn Community Hub. We treated our guests to home baked treats, a fun photo booth and they took part in the inaugural AccessHC quiz!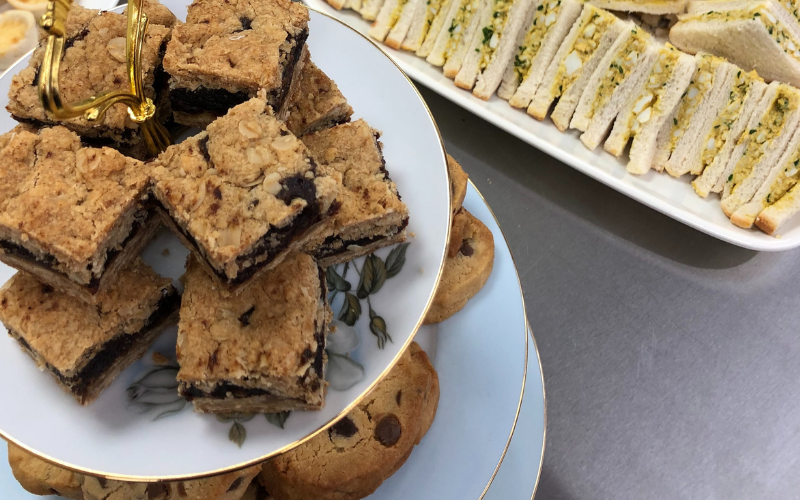 We heard volunteer stories about everything from volunteer driving, the repair café (it saves broken things from landfill – 577kg worth so far!), to community gardens and a food drive.  
For many, it was their first chance to meet or catch up with old friends after a long break due to the pandemic. 
Watch Camcare Senior Manager David Cooke deliver a thank you speech written by Jane Broadhead, General Manager of Community.
Are you interested in volunteering? 
Volunteering with Access Health & Community is a fantastic way to make a real difference in your community. We offer lots of great opportunities to share your skills and participate in a variety of ways. 
Evidence shows that volunteering deepens your connection to others in our local communities, to better mental well-being and to potential pathways of employment.  
You may just find that when you help others or give your time to a cause you value, you also give back to yourself. Giving is such a rewarding feeling!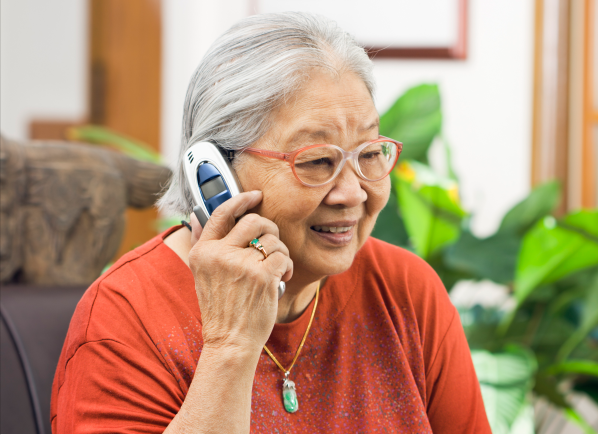 Make a booking
It's quick and easy to book online or you can call our friendly intake team on
03 9810 3000. We are here to help.