Tips for looking after kids' teeth
It's never too early to start looking after your teeth.
Start early
Even before teeth come in, you can take care of your child's mouth by cleaning their gums with a washcloth. Use a washcloth or baby toothbrush dipped in a little water to clean teeth as soon as they begin to appear in the mouth. Take your child for their first dental visit by at least 2 years of age.
Brush
Help your child brush their teeth at least twice a day (after breakfast and before bed) to keep them healthy and strong. Gently brush all surfaces of the teeth and gums in small circles.
Teeth time
Young children should brush their teeth for about two minutes. While brushing your child's teeth together, try playing some music or singing the ABC song four times to help them keep track of time. Make it fun, so they can enjoy teeth time.
Picking a toothbrush
Look for children's toothbrushes with small heads and soft (or extra-soft) bristles. Help your child get excited about brushing by letting them choose the colour of their brush.
Toothpaste
A little toothpaste goes a long way!  Use a low fluoride toothpaste (children's toothpaste) from 18mths – 6 years of age. Help children, from age two to four, to add a smear size amount to their toothbrushes. Older children from five to nine need a pea size amount. Encourage them to brush every tooth, twice a day.
It's also important for children to spit out the toothpaste, and not to swallow or rinse. The small amount of fluoride toothpaste left in the mouth will help protect teeth.
Water wash
Drinking plenty of water helps keep teeth & bodies healthy and strong. Water can also help wash food away from teeth if there isn't time to brush after a snack. Remember, bottled water does not contain fluoride, so tap water is the best option.
Fruit Juice and Sweet Drinks
Sugary drinks and fruit juice increase the risk of tooth decay, as they contain high levels of sugar, so it is best for kids to avoid them. Sweet drinks include soft drinks, energy drinks, cordials, tea drinks, fruit drinks and sports drinks.  Diet or "no sugar" drinks contain high levels of acid, which can also cause tooth erosion and tooth decay and fruit juice with "no added sugar" contains high levels of natural sugar, and can also lead to tooth decay.
Healthy Meals and Snacks
Offer a wide variety of healthy natural foods including fruits, vegetables, grains, cereals, dairy, meat, fish & eggs.  Many common manufactured foods and snacks contain high levels of sugar which can cause tooth decay, and should be avoided.
Accidents
Seek immediate advice from your dental team if your child knocks out or damages their baby or adult tooth.
For more information regarding emergency management of knocked out teeth, read the Knocked out or broken teeth fact sheet on the Dental Health Services Victoria website.
Team work
It takes a team to keep teeth healthy. Visit your local dental clinic at least once a year.  Your dental professional will discuss how often your child should visit the dental clinic.
Teeth's best friends
Talk with your child about the adults who can help them take care of their teeth. This might be the dentist, oral health therapist, and a parent.
Like to know more? Read the general dental health page on the Dental Health Services Victoria website.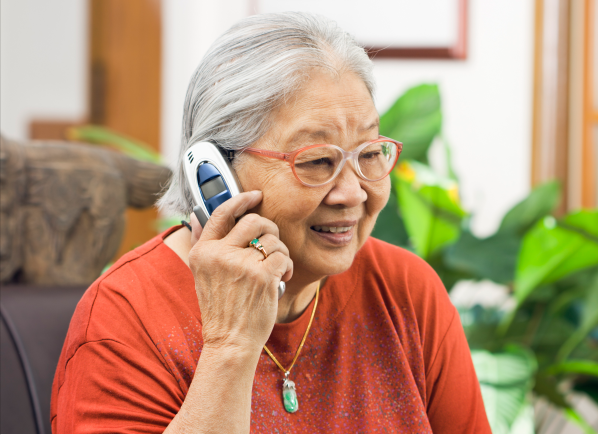 Make a booking
It's quick and easy to book online or you can call our friendly intake team on
03 9810 3000. We are here to help.