Enjoy this simple to make and delicious, sweet snack using just five ingredients!
Recipe adapted from Heart Foundation. General healthy eating advice only.
For individual, expert nutrition or recipe advice, book an appointment with a dietitian at Access Health and Community. Call (03) 9810 3000 or visit www.accesshc.org.au
Banana oat balls recipe
Cooking time: 0 minutes
Serves 25
Ingredients
2 cups rolled oats
4 teaspoons cocoa powder
1 medium sized banana, lightly ripe
1 teaspoon grated zest of 1 orange
1.5 tablespoons tahini or nut butters (almond or peanut butter)
Method
Place oats and cocoa in a blender. Blend until texture is similar to fine breadcrumbs
Add remaining ingredients and blend until it forms a soft dough
Roll 2 heaped teaspoons of the mixture into a small ball. Repeat for remaining mixture
Refrigerate for 1 hour until the balls are firm. Once firm, enjoy!
Tips
The dough may seem quite soft initially, but they will become firmer in the fridge
Choose nut butters with no added sugar or salt
Tahini (made from ground sesame seeds) is a good source of healthy fat
Eat the orange after using the zest or slice left over orange and add to chilled water for a refreshing flavoured drink
Zest is the coloured outer part of the peel of citrus fruit, often used as flavouring. Avoid using the white pith underneath as it can taste bitter
Zest can be used to add flavour in baking, salad dressings and marinades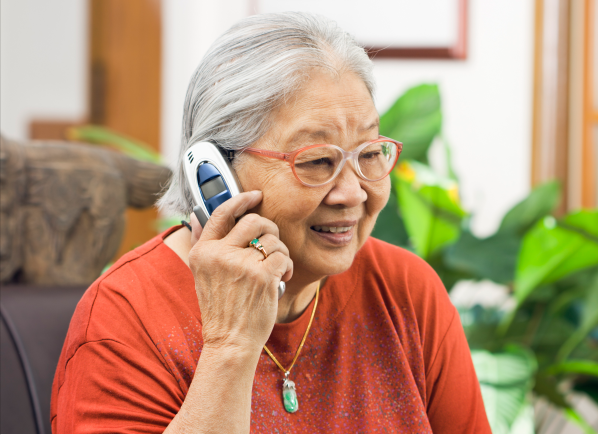 Make a booking
It's quick and easy to book online or you can call our friendly intake team on
03 9810 3000. We are here to help.