Beetroot feta burger recipe
Step into Spring with these vibrant beetroot burgers, ready in under 30 minutes!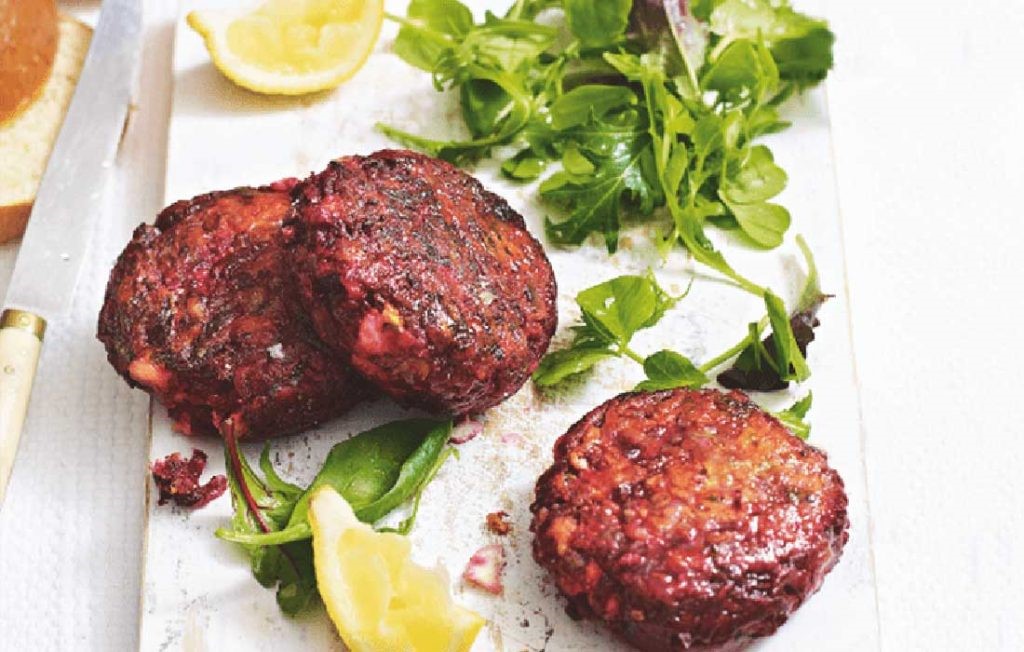 Try out this delicious beetroot feta burger recipe
Recipe adapted from Healthy food guide.  General healthy eating advice only. For individual, expert nutrition advice or recipe tips, book an appointment with a dietitian at Access Health and Community. Call 9810 3000 to make a booking.
Timing and servings
Cooking time: 25 minutes
Serves 4
Ingredients
6 medium size beets, coarsely grated
4 spring onions, finely chopped
2 cloves garlic, crushed
3 tablespoons fresh mint, chopped
2 teaspoons ground coriander (optional)
Finely grated zest and juice of 1 lemon – including lemon wedges to serve (optional)
3 tablespoons plain flour
1 egg
1 1/2 cups reduced-fat feta cheese, crumbled
3 tablespoons olive oil
200g spinach, rocket or mixed salad leaves
4 multigrain burger buns (optional), to serve
Method
Coarsely grate the beetroots.
Working over the sink, wrap the beetroot in a clean muslin cloth and squeeze out as much liquid as possible.
In a large bowl, mix the beetroot, spring onions, garlic, mint, coriander (if using), lemon zest, half the juice, 2 tablespoons flour, egg and pepper until well combined.
Stir in the feta.
Form the mixture into 4 patties and coat with the remaining flour.
Heat a large frying pan over medium heat with 1 tablespoon olive oil and fry the patties for 5–6 min on each side until crisp on the outside and cooked through.
Mix the remaining oil and lemon juice.
Add black pepper and serve beetroot burgers with a side of green leaves or enjoy the burger and leaves together with a lightly toasted bun.
Tips
You can wear rubber gloves when working with beetroot or rinse your hands immediately after to prevent staining.
Canned beetroot can be used if fresh beets are not available. Make sure to the beetroot drain well.
Zest is the coloured outer part of the peel of citrus fruit which is often used as flavouring. Avoid using the white pith underneath as it can taste bitter.
Spring seasonal vegetables include beetroot, spinach, mixed lettuce and cucumber.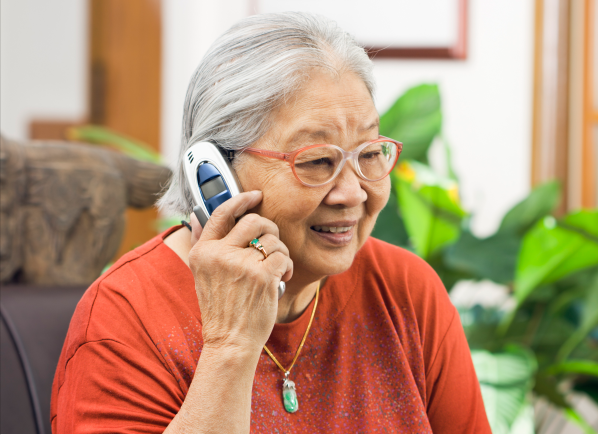 Make a booking
It's quick and easy to book online or you can call our friendly intake team on
03 9810 3000. We are here to help.