Our men's shed gives all men the opportunity to socialise, get involved in making or 'fixing things', and learn or pass on skills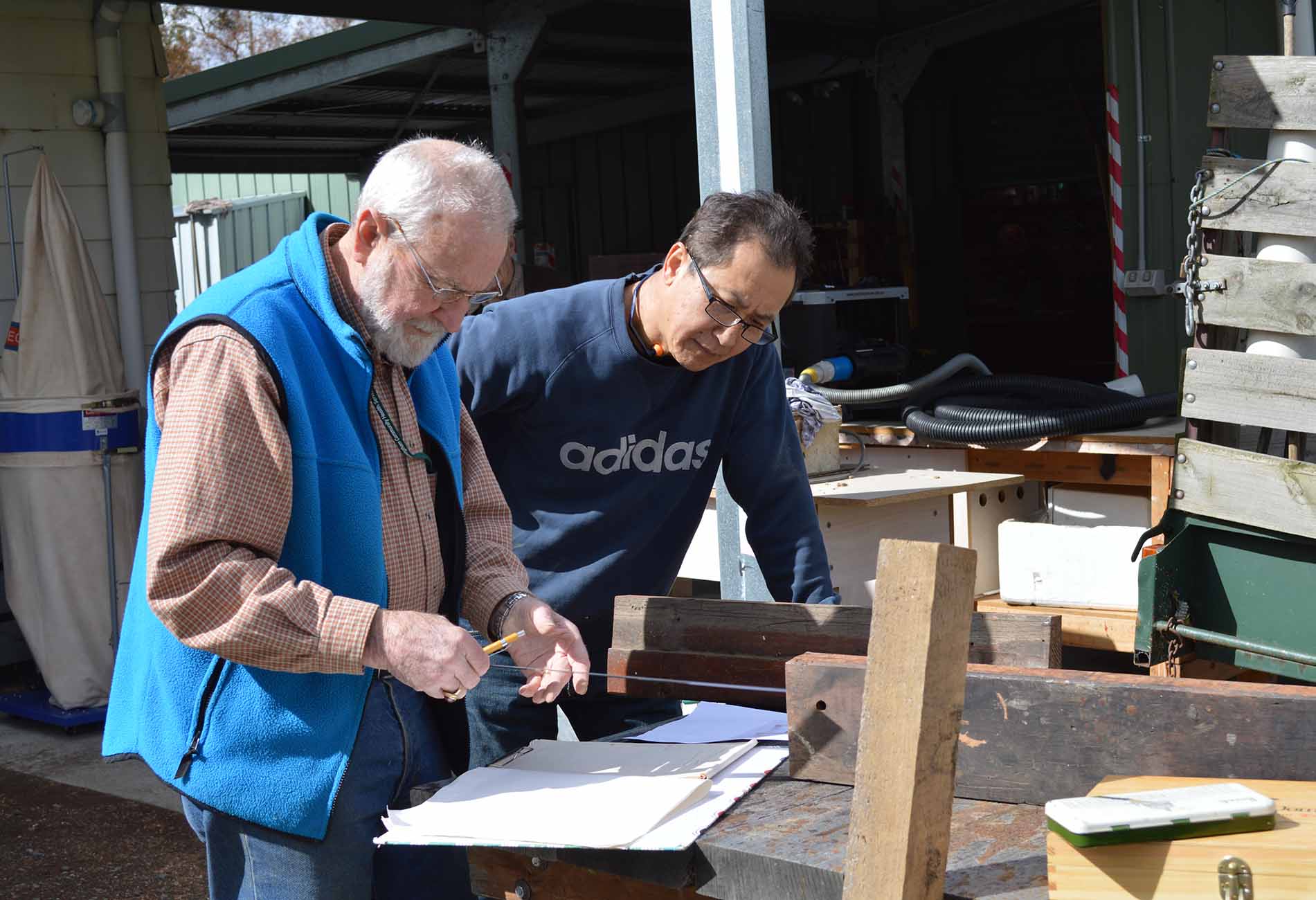 Our men's shed gives all men the opportunity to socialise, get involved in making or 'fixing things', and learn or pass on skills
The Men's Shed is a place where:
Older, skilled men can pass on their skills and knowledge to younger men
Men of all ages can pursue their interest in woodwork, handcrafts, electronics, mechanics and more
Men with disabilities can learn new skills
Resources can be produced for the benefit of the community
Blokes meet for a chat and have a cuppa!
Learn new skills in a supportive environment
Our friendly staff and volunteers work with each individual to ensure they are engaged in activities that match their strengths and interests.  Activities and projects are always changing but may include:
Woodworking projects
Mechanical projects
Painting
Access to computers and tablets (wi-fi available)
Socialising – BBQ's, cuppas, footy tipping, crosswords, newspapers
Bus outings to places of interest as planned by the group
Fund raising projects
Some of the woodworking items produced by our clients.
Fees and Payments
We offer services for all members of the community. Some of our services prioritise access to people and families with greater health, economic and social needs. We set the costs of our services based on income ranges. These income ranges are based on the Centrelink Income Test for pensioners. See our current income tables.
If you are registered with NDIS or have a level 3 to 4 aged care package, costs of attending the Men's Shed should be covered by your NDIS Plan or aged care package.
If you want to talk to someone about fees, please call 9840 1681. We are here to help find the best solution for you.
To find out more
Please contact our intake team on 9840 1681 or email intake@accesshc.org.au
The Men's Shed operates Monday to Thursday, 9am to 3pm.
Transport is available to and from the Shed each day at a small cost.
Contact Manningham Mens Shed
Find out more about Manningham Men's Shed including address and services available.