Get to know Anna: Q&A with our new CEO
We sat down with Anna Robinson in the lead up to her commencement, to learn more about what we can expect from our new CEO.  Our future looks bright with Anna at our helm! 
Welcome Anna! It's great to have you on board. Firstly, what attracted you to working with AccessHC? 
First and foremost, purpose. It's really clear that AccessHC does incredible work in the community and that we're making a real and measurable difference, particularly at a time where these services have never been more important. 
It's really hit home over the last 18 months as I've seen the role of community health in the pandemic response.  
Being embedded in the community and providing inclusive and integrated services is critical in providing better health outcomes for everyone.
What's your favourite thing about your career? 
It has to be the teams I get to work with. Sectors like community health attract talented and values-driven people, and I love this. 
I'm here to support my teams to deliver greater impact and watch people flourish, both professionally and personally. It's one of the things that makes me most proud.
What drives you in your professional life? 
I'm driven by social justice – it's been at the core of my work since the beginning of my career. My first professional role was as a case manager with a not-for-profit social support service, so I've seen first-hand the importance of working with communities. 
I'm also deeply driven by innovation and thinking differently about how we can solve complex social problems.  
Who do you look up to?  
I look up to my mum. She passed away from stomach cancer earlier this year, and the way she faced death and the personal strength she showed will influence my time as CEO.
I actually flew to New Zealand to be by Mum's side in palliative care, right after my final interview with AccessHC. I signed my contract in her hospital room.  
It was a poignant, timely reminder of what it's like to be on the other side of the healthcare system. 
What's something that might surprise people about you? 
One thing that's not surprising is my love for reading! Reading is my way to learn and switch off and I usually have a fiction and a non-fiction book on the go. 
Something that is more surprising is my new love for kickboxing. It's a new hobby I recently picked up… or should I say, kicked off! 
What are you reading and watching right now? 
I recently finished watching the Handmaids Tale and enjoyed it immensely, though it is definitely harrowing to watch at times.
I'm reading a book called Caste: The Origins of our Discontents by Isabelle Wilkerson. It is a compelling argument for the existence of a 'caste' system in America, underpinned by racial injustice. While it is focused on the US, it has many important lessons for us here in Australia.
What makes you laugh? 
Lots of things! My five nieces and nephews are going through a funny stage of asking nonsense questions. I also appreciate British comedies like The Thick of It, which is a satire about the British political system.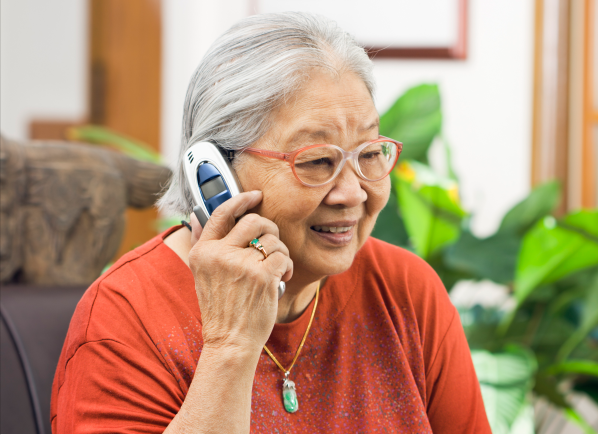 Make a booking
It's quick and easy to book online or you can call our friendly intake team on
03 9810 3000. We are here to help.