Volunteer Spotlight: Margaret from Camcare
Our tireless volunteers allow us to do the work we do for the community. We believe they should be celebrated! So, we're shining a light on individuals who dedicate their time and talent behind the scenes.
Margaret Adams is one of Camcare's long-standing volunteers and was awarded an OAM (Medal of the Order of Australia) in the Queen's Birthday Honours.
Hi Margaret! How long have you been a volunteer for?
I started volunteering at Camcare in 2000. I wouldn't have known about Camcare and incredible work it does without the Christmas card shop. I liked the idea of locals working in the community and local money supporting community projects.
What do you do at Camcare?
I started as a CSW (Community Service Worker) at Camcare Ashburton.
How does your career background and skills relate to your volunteer work?
In my career I was a teacher, principal and regional consultant for schools. As a consultant, I helped women move into positions of responsibility and assisted principals to solve challenging issues and develop their school's curriculum. I have a great deal of experience working in the community.
Why do you volunteer?
I started volunteering because I wanted to do something community related and I had time to do something worthwhile. I found that many people benefitted from the human interaction and they were pleasantly surprised by the process and assistance we provided.
What are some exciting projects you're working on now?
In addition to the CSW role, I became a Camcare Board member and served for about nine years. Challenging and creative, this role dealt with the core aspects of Camcare's business. I was also Camcare's first privacy officer which involved training CSWs and establishing the privacy law work requirements.
What would you say to someone thinking about volunteering?
I would encourage anyone wishing to volunteer at Camcare to take part in the CSW role. While it has its challenges, it is incredibly rewarding. It gives you the chance to introduce improvements which benefit the community. If people are not so keen on a face to face role, I'd encourage them to be involved in other important roles which add to the variety of services offered at Camcare. Working for your local community enriches not only the local clients but the volunteer too.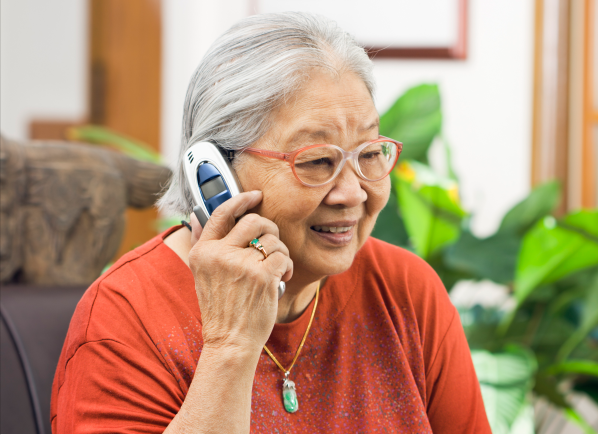 Make a booking
It's quick and easy to book online or you can call our friendly intake team on
03 9810 3000. We are here to help.