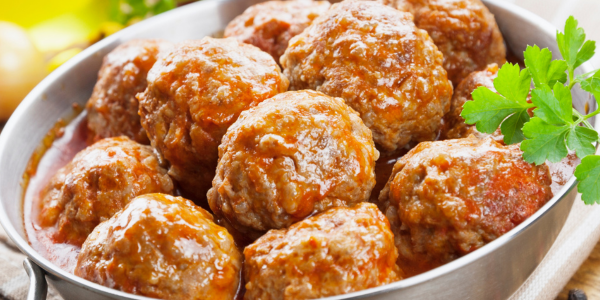 Learn how to make delicious pork meatballs using this recipe.
A delicious meatball recipe that can be enjoyed in many ways!
Recipe adapted from Baker Institute. General healthy eating advice only.
For individual, expert nutrition advice or recipe tips, please make sure to book an appointment with a dietitian at Access Health and Community. Call 9810 3000 to make a booking.
Timing and servings
Cooking time 10 minutes (35 minutes prep time)
Serves 4
Ingredients
800g lean minced pork
1 small red chilli, finely chopped
1cm by 6cm piece of lemongrass, finely chopped
3 cloves garlic, crushed
1 and a half tablespoons fish sauce
3 tablespoons mint, finely chopped
3 tablespoons coriander, finely chopped
Ingredients for the lime dipping sauce
2 tablespoons fish sauce
half a small red chilli, seeded and finely chopped (optional)
1 and a half tablespoons lime juice
1 teaspoon sugar
Ingredients to serve
crisp lettuce leaves
2 cups bean sprouts
1 handful mint leaves
Method
Place the pork, chilli, lemongrass, garlic, fish sauce and chopped herbs in a bowl and mix with your hands until the ingredients are well combined.
Roll 2 heaped teaspoons of the mixture into a small ball and place on a non-stick plate. Repeat this for the remaining mixture.
Cover the meatballs and chill in the fridge for 30 minutes.
Cook the meatballs for 8 to 10 minutes on medium heat on a fry pan, turning regularly, until just cooked through. Be careful not to overcook them, otherwise they will become dry.
To make the lime dipping sauce, place all the ingredients in a small bowl and stir to dissolve the sugar.
To serve, place a meatball in a lettuce leaf with some bean sprouts and mint. Spoon over a little of the dipping sauce, then wrap up and eat.
Tips
Lean chicken or beef mince can be used in place of pork.
Finely grated lemon zest which is the outer layer of yellow skin, can be used to replace lemongrass in this recipe.
You can serve the dish with finely sliced apple for a hint of sweetness and crunch.
Leftover cooked meatballs can be used as a delicious filling in a wrap or sandwich, added to salad for a serve of protein or in a noodle soup.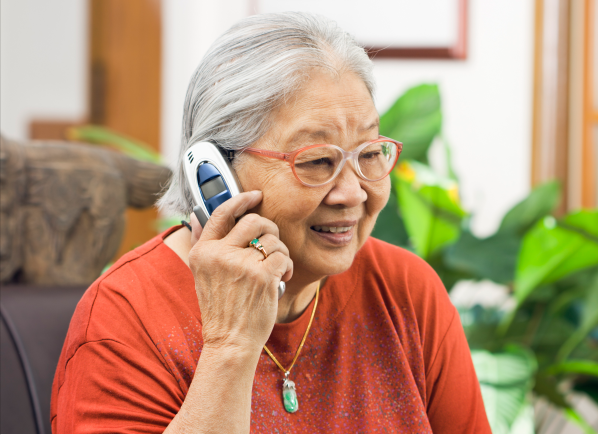 Make a booking
It's quick and easy to book online or you can call our friendly intake team on
03 9810 3000. We are here to help.