Depression Symptoms, Causes & Treatments
Over the last decade, there has been a greater awareness of the importance of mental health. One in five Australians will experience mental health or behavioural condition in their lifetime. The number of people being diagnosed with anxiety and depression is increasing. Organisations like Beyond Blue, RU Okay Day and MensLine Australia encourage people to discuss their mental health regularly. More Australians are now aware that mental health issues can affect everyone, and that it's ok to seek help.
Sometimes sadness or anxiety might be mistaken for depression. Depression is a more intense feeling than sadness and lasts longer. People who experience depression have feelings of low mood. Depression has physical, mental and emotional symptoms that can include:
A loss of interest in activities you once enjoyed
A feeling of numbness in the body and/or mind
Low levels of energy and motivation with feelings of hopelessness
Changes in appetite including unexpected weight loss or weight gain
Prolonged sadness
A poor self-image
Difficulty focusing or concentrating
Feelings of guilt or shame
Self-defeating thoughts
Anxiety, fatigue and/or crying spells
Panic attacks
Thoughts of self-harm
Forgetfulness
Muscle aches and/or headaches
Unexplained pain in the body
· Loss of interest in sex or relationships.
Seeking advice from your doctor is important. You may have depression and only have a few symptoms. It is also possible to have symptoms without having depression.
What are the causes of depression?
There is never one single cause of depression. Depression can result from:
the loss of a job,
long-term unemployment,
physical health issues,
family problems,
the death of a loved one, or
the end of a close relationship might trigger depression.
For other people, there is no obvious cause. Depression can result from a combination of lifestyle, biological, psychological and social factors. It is important to consult with your GP for an accurate diagnosis. Access Health & Community GP's are available to help determine what's going on for you.
Risk factors for depression:
Genes: 30-40% of the risk factors for depression come from genetics.
Stressful life events: A large number of stressful life events can make you more prone to depression. (2012 study).
Stressful early life: Trauma or stress in early life can make you more prone to depression as you age. (2013 study).
Thinking style: People with a lot of worries, or those finding it hard to stop having a negative worldview, may be more prone to depression.
Serious medical issues: A serious medical condition can sometimes cause depression.
Alcohol or drug use: Alcohol and drug use can lead to depression.
How can depression be treated?
The earlier you get help for your depression symptoms, the sooner you'll get a correct diagnosis. This makes it easier to get treatment and manage your symptoms. Depending on the type of depression you suffer, there may be different treatments recommended.
Your doctor will talk to you about your life, the symptoms you're experiencing and your family history. They will also discuss your treatment preferences and may recommend seeing a psychologist or counsellor to help with your depression.
Lifestyle Treatments for depression include:
Regular physical exercise
Good sleep patterns
Avoid excessive alcohol or illicit drugs
Eating a healthy diet
Becoming involved in hobbies, team sports or community groups
Psychological treatments for depression include:
Acceptance and commitment therapy (ACT)
Cognitive analytic therapy (CAT)
Cognitive behaviour therapy (CBT)
Dialectical behaviour therapy (DBT)
Family therapy
 Group therapy
 Interpersonal therapy
 Mentalisation-based therapy (MBT[SC2] )
 Mindfulness
 Motivational interviewing
Psychodynamic psychotherapy
Supportive psychotherapy
Antidepressant medication may also be a treatment option. It has an effect on your brain's chemical transmitters that relay messages between your brain cells.
If you've been feeling sad and unsure if life has a purpose for more than a day, it's important to reach out and seek help. If these types of feelings are left untreated, they can get worse and may even lead to thoughts of self-harm. With the right guidance from your doctor, depression can be treated.
If you or a family member have symptoms of depression, it's important to book an appointment with one of our highly trained and experienced GP's. Access Health and Community have decades of experience in treating patients with depression. We can help you overcome your depression and feel happier and more confident with your life. Visit our depression clinic today.
Book an appointment online or call our friendly and helpful team 9810 3000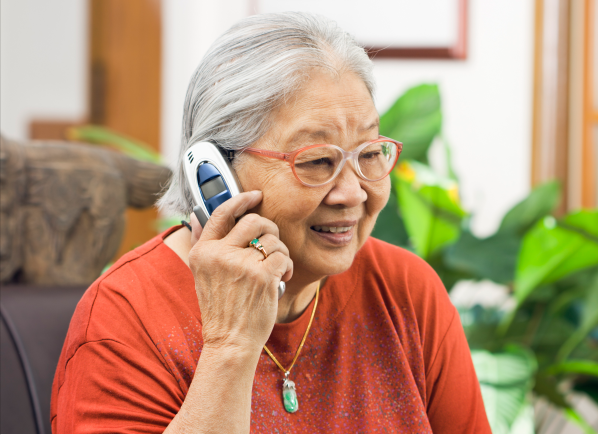 Make a booking
It's quick and easy to book online or you can call our friendly intake team on
03 9810 3000. We are here to help.