Essential guide to travel vaccinations
Travelling overseas is exciting. Whether it's for business or pleasure, the last thing you want is to be sick. To avoid getting ill, or worse, ending up in a hospital, it's important to plan ahead.
AccessHC's doctors can help you with your travel vaccinations, visit our travel vaccine clinic and child vaccination page for more information.
At least 1 month before your trip, you'll need to see your doctor at your local travel vaccine clinic. Travel vaccines take at least 2 weeks to become effective while some vaccines need 2 doses.  Our doctors will give you a health check and travel advice. They'll also write a letter if you're taking prescription medication. You must carry this with you during your travels as some countries may not let your medication into the country if there is no documentation. The doctor will also check if you need 'booster shots' for vaccines you've already had.
Infection and disease outbreaks can occur overseas. To ensure you're protected, visit the World Health Organisation (WHO) and Smartraveller for the latest information. It's important to take out travel insurance before you go overseas.
Vaccinations required for popular travel destinations
At AccessHC your doctor will assess which vaccines you should have. This will depend on:
Your age
Medical history
The destinations you're travelling to and the accommodation you're staying in
The length of your travels and type of travels (e.g. buses, backpacking, river cruises, trains)
The season/s in which you're travelling.
Vaccinations are an important way to safeguard your health. Some countries need proof of vaccination against some diseases before you can enter. Use Smartraveller to check this. Vaccines for popular travel destinations include Hepatitis A, Typhoid, Malaria, Tetanus and Influenza.
Hepatitis A is a viral infection resulting in the liver becoming inflamed. The main causes of Hepatitis A are from contaminated food and water. You'll need the Hepatitis A vaccine if you're travelling to South America, Africa and Asia. There are also some places in North America and Europe where you'll need the Hepatitis A vaccine. A single Hepatitis A vaccine gives you immunity for 3 years. A second vaccination 6 to 12 months later will give you lifetime immunity.
Typhoid is a bacterial infection caused by a type of Salmonella. It causes fevers, tiredness, diarrhoea and vomiting. Typhoid can be a severe life-threatening infection. You'll need a typhoid vaccine if you're travelling to South America, Africa and Asia. There are also some places in North America and Europe where you'll need the Typhoid vaccine. A single Typhoid vaccine will give you immunity for 3 years.
Malaria is a parasitic infection, transmitted by the bite of an infected mosquito. It causes recurrent fevers, malaise and feeling generally unwell. In some cases, it can cause brain infections and death. While there are no vaccinations for malaria, there are medications to take to prevent it. You'll need to take this medication before you enter a malaria risk area and while you're there and for a period of time after you leave. You may be at risk of malaria if you travel to India, Asia and Africa.
Tetanus is a bacterial infection that causes severe muscle spasms in the neck and jaw.
Our doctors recommend that you get a tetanus vaccination if you haven't had on in the last 10 years. Your doctor may also recommend influenza, rabies, cholera and yellow fever vaccinations depending on your travel plans. They also may recommend you have a measles vaccination. Outbreaks of measles have occurred in Europe, Asia and the Pacific.
During your consultation, the doctor will also discuss other travel tips. These include food and water safety, safe sex and basic first aid.
How to stay healthy when travelling
Staying healthy when you're travelling will make your overseas trip more enjoyable. Access Health & Community health tips for travelling include the following:
1 Protect yourself from insects
A bite from an infected mosquito can result in infectious diseases. Make sure you wear insect repellent that contains Picaridin or DEET. It's also important to protect your skin with long pants and long-sleeved shirts. If there are mosquitos where you're sleeping, make sure you use a mosquito net.
2 Be careful about what you eat and drink
Food-borne illness is a major cause of the disease that can result in diarrhoea. It can also result in cholera and Hepatitis A. It's important to avoid the following:
Ice
Salads
Food prepared in unhygienic premises and/or exposed to flies
Unpasteurised dairy products
Raw or undercooked meat or seafood
When you return from your overseas trip, you should be aware that some diseases may not appear for a few days or weeks due to a long incubation period. If you feel ill, it's important to see your doctor as soon as possible advising them of your recent travel.
Access Health & Community can help you prepare for your travel. Book your appointment today to have a safe and healthy trip.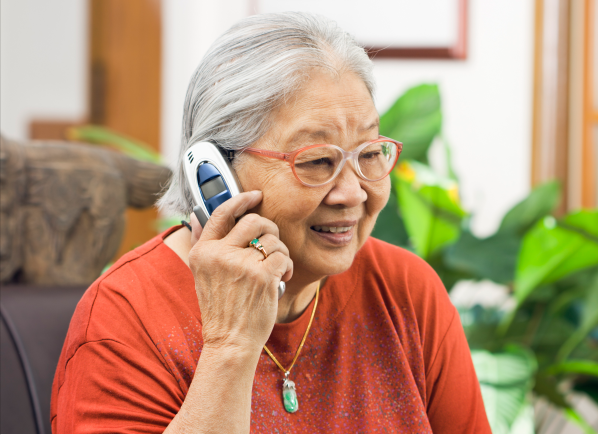 Make a booking
It's quick and easy to book online or you can call our friendly intake team on
03 9810 3000. We are here to help.