Home Eats: The top home delivery meals to easily recreate at home
Home Eats is a series of recipes and videos to help you recreate low-cost and healthy versions of home delivery meals at home
Recipe Competition
To help support local business and reward you for your excellent cooking efforts, we are giving away two $50 vouchers for fresh food shops in your area. All you need to do is share a picture of one of our recipes you've cooked on your Facebook page and tag us in it (@AccessHealthandCommunity).
We'll randomly pick a winner on 31 October 2020 and send you a voucher for a local fresh food shop. Easy!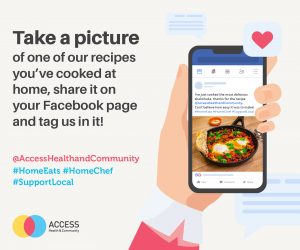 Recipes
Why should I try the Home Eats recipes?
We know that home delivery meals are popular and convenient, but ordering in food can be expensive.
The Home Eats recipes recreates the top home delivery meals so that you can make your own version of the meals you love to order in your own kitchen using basic ingredients and equipment.
Buying your ingredients locally is also a great way to support small businesses through COVID-19.
Check out our tip sheets:
How To Get More From Your Food
Australian Guide to Healthy Eating poster
Who are the recipes for?
Anyone! These recipes are easy and don't take a lot of skill or time to prepare and cook. If you're new to cooking, you can watch our cooking demonstration videos to see how it's done.
Do I need lots of kitchen equipment?
No. Just a stove and frying pan, mixing bowl, and a couple of utensils. They can all be prepared in a small space, so you don't need a big kitchen to be able to make these meals.
Home Eats Food Relief
We've also been helping international students. With limited access to government and social support, they have been doing it tough. We've partnered with St. Tom's Hope, a community service charity hosted by St Thomas' Anglican Church, who have existing programs for international students. Students receive a weekly meal kit with enough ingredients to create two meals.
Home Eats Videos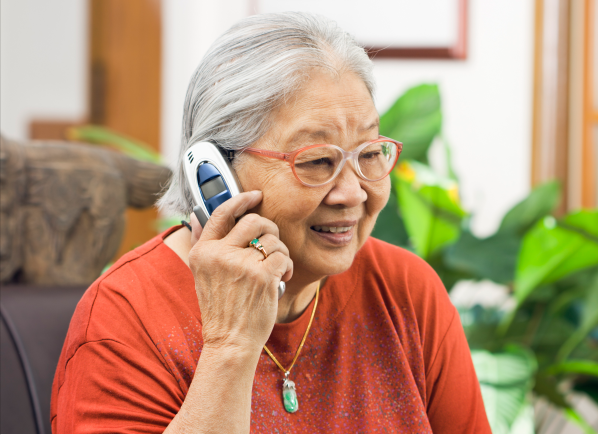 Make a booking
It's quick and easy to book online or you can call our friendly intake team on
03 9810 3000. We are here to help.