These san choy bows are versatile, colourful and packed with fresh spring vegetables!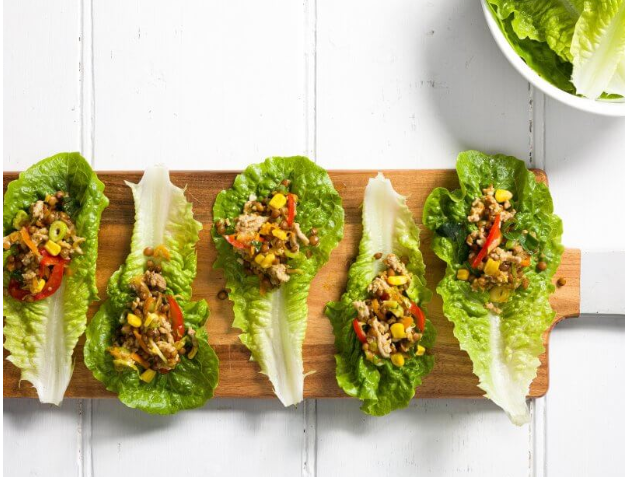 Try out this delicious san choy bow recipe
Recipe adapted from Healthy food guide.  General healthy eating advice only. For individual, expert nutrition advice or recipe tips, book an appointment with a dietitian at Access Health and Community. Call 9810 3000 to make a booking.
Timing and servings
Cooking time: 10 minutes (15 mins preparation time)
Serves 4
Ingredients
1 tablespoon canola oil
1 clove garlic, crushed
1cm ginger, crushed
½ carrot, finely grated
1 zucchini, finely grated
½ red capsicum, finely sliced
½ cup frozen corn kernels
400g pork mince
1 tin brown lentils, drained
2 tablespoon oyster sauce
½ lemon, juiced
2 spring onions, finely chopped
16 cos lettuce leaves
Method
Place lettuce leaves into a large bowl and cover with cold water and keep them in the fridge until required.
Heat the oil in a large pan or wok over medium-high heat until hot.
Add the garlic and ginger and cook for 1 minute.
Add the carrot, zucchini, capsicum and corn and stir fry for 1-2 minutes until soft and then remove them from the pan.
Add the mince and cook until brown, breaking up the mince with a wooden spoon.
Add the lentils and vegetables back to the pan and stir through.
Reduce the heat to low, add the spring onions, oyster sauce and lemon juice and stir to combine.
Drain the lettuce, separate the leaves and place onto a platter.
Fill each lettuce leaf with some of the mince mixture and serve immediately.
Tips
You can substitute the pork mince with beef, turkey, chicken or tofu for a different flavour.
Add sliced snow peas or chopped peanuts for a crunchier texture.
The leftover mince mixture can be frozen in an airtight container.
Seasonal spring vegetables include zucchini, lettuce, onions, carrots and capsicum.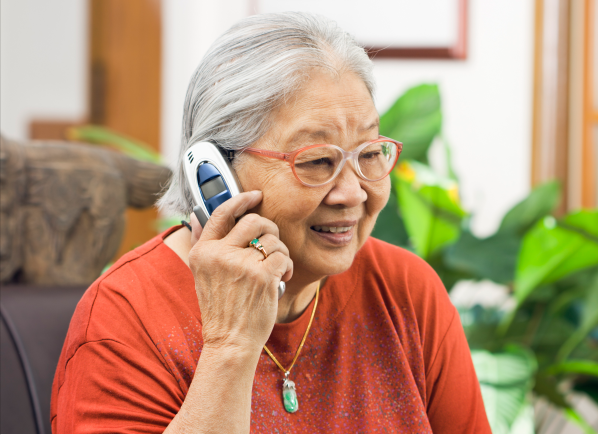 Make a booking
It's quick and easy to book online or you can call our friendly intake team on
03 9810 3000. We are here to help.