Savoury Breakfast Muffin Recipe
Start your day with a breakfast muffin – a great way to boost your vegetable and fibre intake!
Recipe adapted from Heart Foundation. General healthy eating advice only.
For individual, expert nutrition or recipe advice, book an appointment with a dietitian at Access Health and Community by calling (03) 9810 3000.
Savoury Breakfast Muffin Recipe
Cooking time: 20 minutes
Serves 4
Ingredients
Olive oil
1 medium zucchini, grated
1 medium carrot, grated
1/4 cup frozen peas
1/4 cup frozen corn kernels
1 red capsicum, finely chopped
1 teaspoon dried parsley
1 teaspoon dried chives
1/2 cup reduced fat cheddar cheese, grated
1/2 cup reduced fat milk
1/4 cup reduced fat Greek yoghurt
2 tablespoons olive oil
2 eggs
2 cups wholemeal plain flour
3 teaspoons baking powder
Method
Preheat oven to 180°C. Lightly coat 8 large muffin tray with olive oil and set aside
Place the grated zucchini and carrot into either a sieve or wrap in a clean tea towel, and gently squeeze to remove water
Place the zucchini, carrot, peas, corn, capsicum, parsley, chives, cheese, milk, yoghurt and egg in a large mixing bowl and stir until combined
Add flour and baking powder and gently mix together
Spoon the mixture evenly between 8 muffin holes
Bake for 20-25 minutes or until golden and mixture is set
Take oven out of the oven and let the muffins cool
Tips
If not eating the muffins on the same day, place individual muffins into a sealed bag or reusable airtight container and place in the freezer once muffins have cooled down
Once defrosted, muffins can be enjoyed cold, or warmed in the microwave or oven
A frozen vegetable mix can be used as a convenient alternative to fresh ingredients
You can change the herbs used, or add pepper to suit your personal taste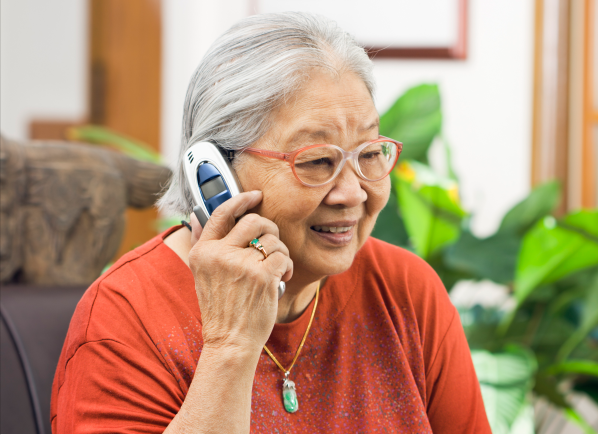 Make a booking
It's quick and easy to book online or you can call our friendly intake team on
03 9810 3000. We are here to help.