Feeding Clinic for Children
Our feeding clinic provides multidisciplinary assessment and support to help children eat, grow and enjoy mealtimes when feeding is the primary concern.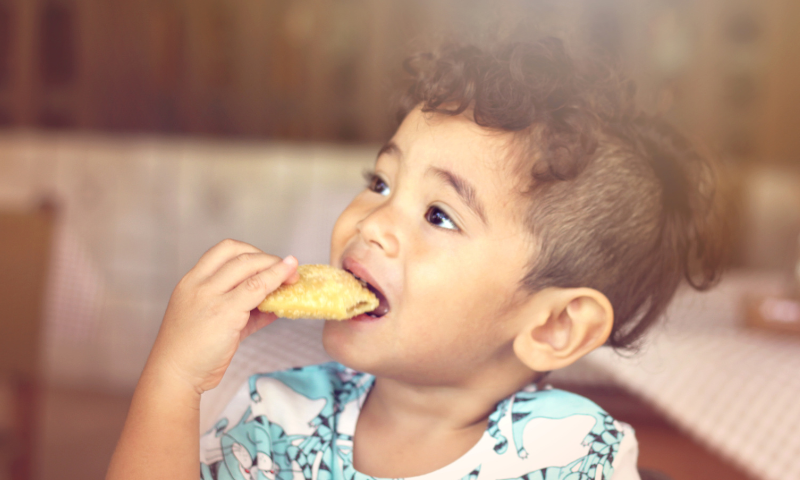 Our multi-disciplinary team may include dietetics, speech pathology, occupational therapy and psychology. We provide services for families with children aged 6 months to 6 years of age who need support with:
Transitioning to solids
Transitioning to new textures
Slow or poor growth
Chewing or swallowing difficulties
Fussy eating causing restricted intake (less than 20 foods)
Feeding clinic services for children
Our Feeding Clinic services include:
Initial consultation- multidisciplinary feeding assessment
Feedback report
Strategies and recommendations
Consultation and advice for families
Follow up and monitoring consultations
Referral to other services if required.
Our Feeding Clinic is unable to provide:
General developmental screening
Support when feeding is not the primary concern (i.e. if there is an underlying diagnosis)
Support for acute nutrition/hydration needs
Breastfeeding and lactation support
Specialist support for tube feeding and tube weaning
If the child has a current NDIS plan – support can be provided by your child's NDIS team
How to make an appointment for feeding clinic services for children
Please speak with your Maternal and Child Health Nurse or GP regarding a referral for feeding clinic services.
Our feeding clinic services are available at the following locations:
For enquiries, call our intake team on 9978 8698 or Send us an email CFTIntake@accesshc.org.au
Fees and payments
The cost of services depends on your income level and we will help you access funding you are eligible for. Ask us how we can help you.
Detailed fee information
We decide fees based on income ranges. Check our income range tables for exact ranges.
Low income: If you are on a low income or if you have a valid health care card there is a $12 fee for your child to attend our feeding clinic.
Medium income: If you are on a medium income, there is a $18 fee for your child to attend our feeding clinic.
High income: For families on a high income, please refer to the fee and funding options tables. There are multiple funding options for services including:
Medicare rebates
private health insurance rebates
Please note that unfortunately we are currently unable to offer fee for service (private) feeding clinic services due to staffing constraints.