These stuffed capsicums are colourful and delicious – a great addition to any festive table!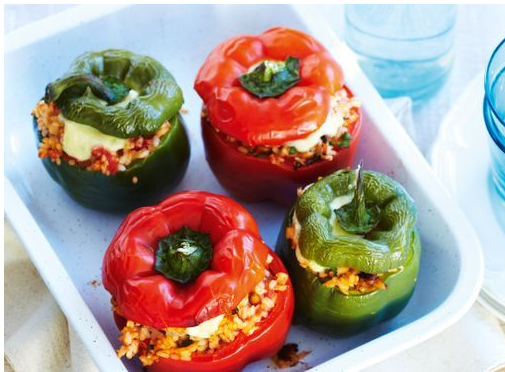 Try out this colourful stuffed capsicum recipe
Recipe adapted from Taste. General healthy eating advice only. For individual, expert nutrition advice or recipe tips, book an appointment with a dietitian at Access Health and Community. Call 9810 3000 to make a booking.
Timing and servings
Cooking time: 60 minutes (10 mins preparation time)
Serves 4
Ingredients
2 large red capsicums
2 large green capsicums
¼ cup extra virgin olive oil
1 large brown onion, finely chopped
2 cloves garlic, crushed
300g lean beef mince
1 teaspoon oregano leaves
½ cup fresh parsley leaves, roughly chopped
½ cup fresh mint leaves, roughly chopped
400g – 1 can no added salt tomatoes (crushed) or use 4 fresh tomatoes (chopped)
½ cup long-grain rice
Salad leaves, to serve
Pepper, to season
Method
Roasting the capsicums:
Preheat your oven to 180- 160 celcius (fan-forced).
Slice the tops from each capsicum and keep the tops aside to use later.
Scoop out seeds and put them in the bin.
Stand capsicums in a baking paper-lined roasting pan.
Prepare the mixture:
Heat the oil in a large frypan or wok over medium-high heat until hot.
Heat 1 tablespoon oil in a large non-stick frying pan over medium-high heat.
Add onion and then cook while stirring for 5 minutes or until softened.
Add garlic and continue cooking for 1 minute or until fragrant.
Add mince and cook while stirring with a wooden spoon to break up mince, for 5 minutes or until browned.
Add herbs, tomato, rice and 1/2 cup cold water.
Season with pepper and then bring to a simmer for 5 minutes or until the sauce starts to thicken.
Remove the pan from heat.
Put the capsicum and mixture together:

Divide the mince mixture evenly between capsicums.
Place one of the tops on each of the stuffed capsicums.
Drizzle the capsicums with the remaining oil.
Bake for 45 minutes or until capsicums have softened and begin to wrinkle.
Serve the capsicums with salad leaves.
Tips
For a vegetarian option, you can replace the mince with a 400g can of lentils that is drained and rinsed.
You can replace the rice with quinoa or cous cous for different textures and flavours.
Summer seasonal produce includes capsicums, zucchini, tomatoes and onions.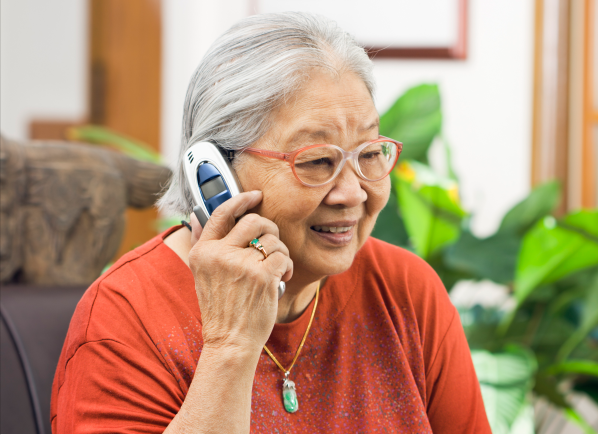 Make a booking
It's quick and easy to book online or you can call our friendly intake team on
03 9810 3000. We are here to help.