Turn a sweet potato into a springtime meal in minutes
Looking for a quick and budget friendly meal? Try this easy, healthy dish - ready in minutes!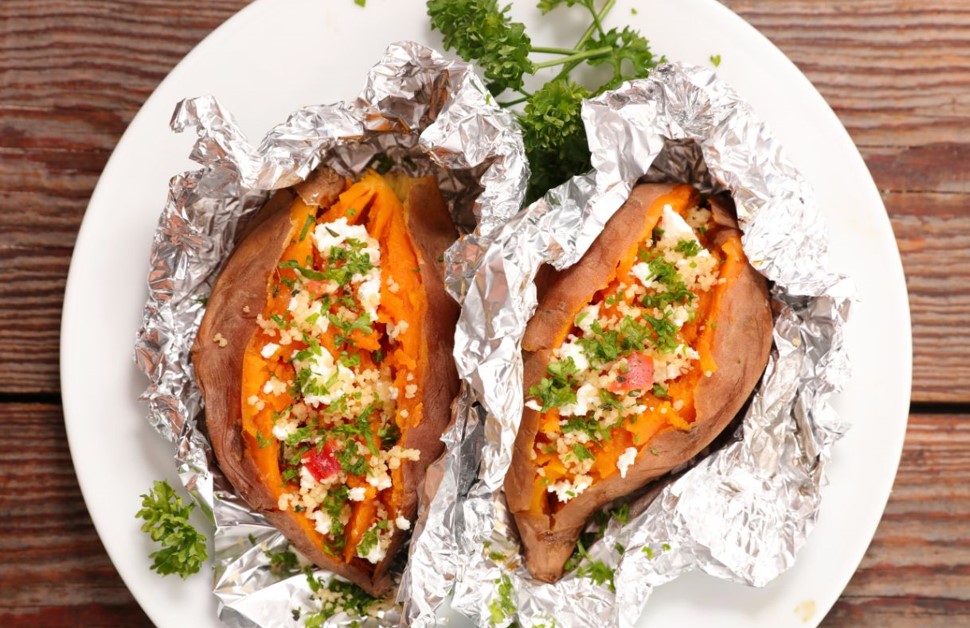 Recipe adapted from Live Lighter.  General healthy eating advice only.
For individual, expert nutrition or recipe advice, book an appointment with a dietitian at Access Health and Community. Call (03) 9810 3000 or visit www.accesshc.org.au
Quick Baked Sweet Potato
Cooking time: 12 minutes (10 minutes preparation time)
Serves 4
Ingredients
4 small sweet potatoes
1 cup reduced-fat mozzarella cheese, grated
300g pre-cooked chicken breast, sliced or shredded
250g cherry tomatoes, halved
1 cup basil leaves
Pepper – to taste
Method
Scrub skins on sweet potatoes.
Use a fork to prick sweet potatoes at least 12 times each.
Place sweet potatoes onto a plate under a microwave-safe cover and microwave on

high

for 5 minutes, turn over and cook a further 5 minutes until soft and hot in the centre.
Remove from microwave once cooked. Place on a plate and cut potatoes in half lengthways with the skin side down.
Sprinkle potato halves with cheese, then layer on chicken and tomatoes.
Microwave for another 2 minutes if you prefer your filling to be warm.
Top with torn basil leaves and black pepper before serving.
Tips:
When cooking one sweet potato, start with 3 minutes each side in the microwave.
Top with other seasonal vegetables such as baby spinach leaves, capsicum, mushrooms or spring onions.
To add extra fibre, add canned vegetables such as canned corn kernels or beans as toppings.
Chilli flakes, dried herbs or mustard are alternative low-cost ways to add flavour.
If you have time, you can bake the sweet potato in the oven until the skin is crunchy outside and the centre is soft inside.
Don't have a microwave? Try steaming the potato instead.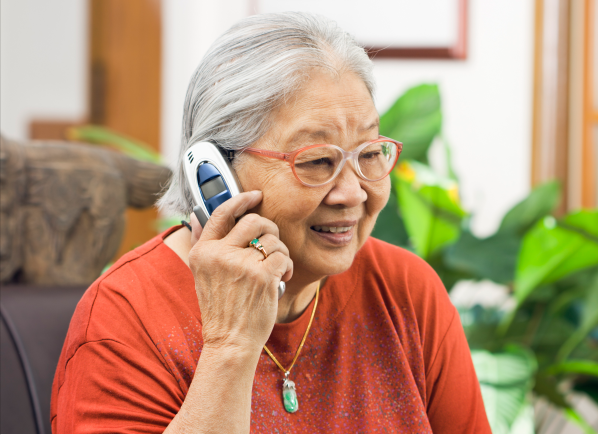 Make a booking
It's quick and easy to book online or you can call our friendly intake team on
03 9810 3000. We are here to help.