Teriyaki tofu and broccoli stir fry recipe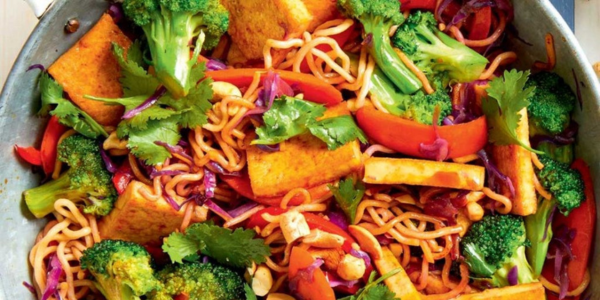 Enjoy this quick, nourishing vegetarian teriyaki tofu and broccoli stir-fry – ready in 25 minutes!
Recipe adapted from Healthy Food Guide. General healthy eating advice only. For individual, expert nutrition advice or recipe tips, please make sure to book an appointment with a dietitian at Access Health and Community. Call 9810 3000 to make a booking.
Timing and servings
Cooking time: 10 minutes (15 minutes preparation)
Serves 6
Ingredients
1-third cup of raw unsalted cashews
500g firm tofu, sliced
3 cups red cabbage, finely sliced
400g broccoli, cut into florets, stalks sliced
2 carrots, sliced
1 large red capsicum, sliced
2 tablespoons teriyaki sauce
400g packet wholegrain wok-ready noodles (you can use 1 large packet of Wokka wholegrain noodles)
half a cup fresh coriander leaves, to serve
Method
Add cashews to a wok or large frying pan, and toast them over a medium-high heat for 2 minutes or until just golden. Remove and set aside.
Add a drizzle of olive oil to same pan, add half the tofu and stir-fry for 1–2 minutes or until just brown. Remove and set aside. Repeat with remaining tofu.
Add cabbage, broccoli stalks, carrot and a drizzle of oil to pan and stir-fry for 2–3 minutes.
Add capsicum and broccoli florets and stir-fry for a further 2 minutes or until just tender. To prevent sticking, add a little water.
Return tofu to pan.
Add teriyaki sauce and noodles and stir-fry for 3 minutes or until combined and heated through
Serve garnished with coriander.
Tips
You can substitute red cabbage for or other Asian vegetables such as bok choy, wombok, choy sum or snow peas.
Tofu is a vegan alternative to meat that is a good source of protein.
Tofu can be substituted with tempeh, which is made from fermented soybeans and has a nutty, earthy flavour. Tofu and tempeh are available in the fridge section at supermarkets.
The noodles can be swapped for cooked rice for a gluten free option.
The winter seasonal vegetables to be used in recipe are broccoli, cabbage, carrots.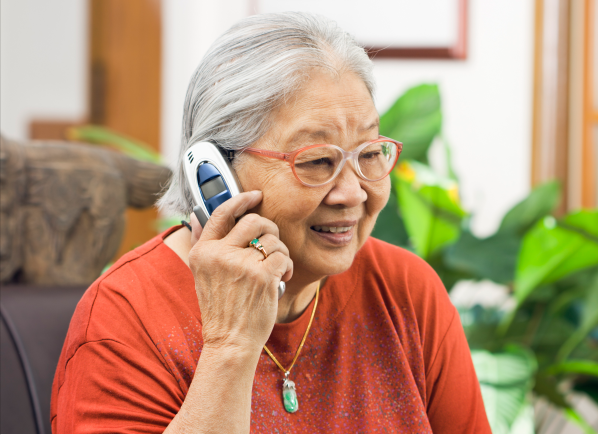 Make a booking
It's quick and easy to book online or you can call our friendly intake team on
03 9810 3000. We are here to help.