Try out this delicious pasta bake recipe that is both quick and healthy.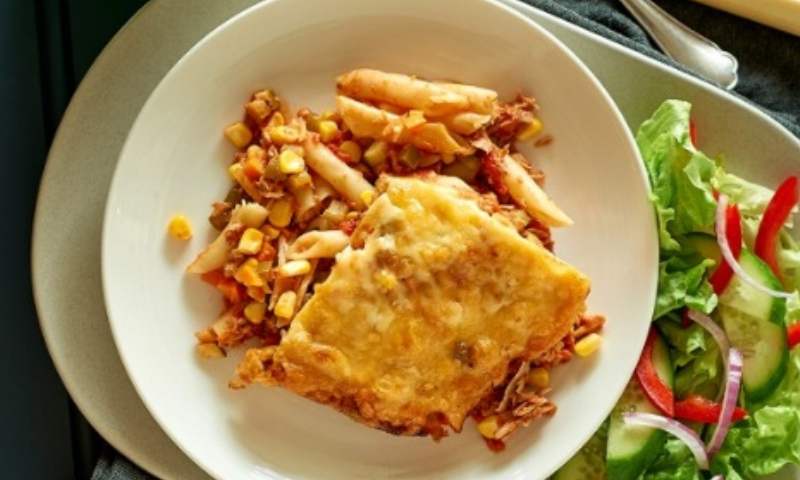 Recipe adapted from Queensland Government. General healthy eating advice only.
For individual, expert nutrition or recipe advice, book an appointment with a dietitian at Access Health and Community by calling (03) 9810 3000.
Tuna Pasta Bake Recipe
Cooking time: 20 minutes
Serves 4
Ingredients
½ packet of 500g packet penne pasta
1 tablespoon crushed garlic
1 brown onion, diced
1 green capsicum, diced
3 carrots, diced
2 medium zucchini, sliced
2 celery sticks, diced
1 teaspoon dried mixed herbs
2 tablespoons tomato paste
2 cans whole peeled tomatoes (reduced salt)
1 large (425g) can tuna in spring water
1 cup frozen corn kernels
Olive oil to grease baking dish
1.5 cups grated reduced-fat cheese
Method
Preheat oven to 180°C
Cook pasta according to packet instructions
In a large non-stick fry pan stir-fry garlic, onion, capsicum, carrot, zucchini and celery on a medium heat until vegetables are cooked but still firm
Add mixed herbs, tomato paste and tomatoes and cook on a low heat for 2 minutes
Add drained tuna, corn and pasta and mix through
Pour mixture into a lightly greased baking dish and sprinkle with grated cheese
Bake in the oven for 20 minutes, until cheese is golden brown and melted
Tips
Serve with mixed salad leaves
Use wholemeal pasta or pasta made with chickpeas to further boost your fibre
Minced garlic in a jar is a good substitute for fresh garlic cloves. ½ tsp minced equals 1 clove
Don't like chopping? Replace zucchini with baby spinach leaves; or try a frozen vegetable mix instead
Autumn seasonal produce used in this recipe: celery, carrots, capsicum, onions, tomatoes and zucchini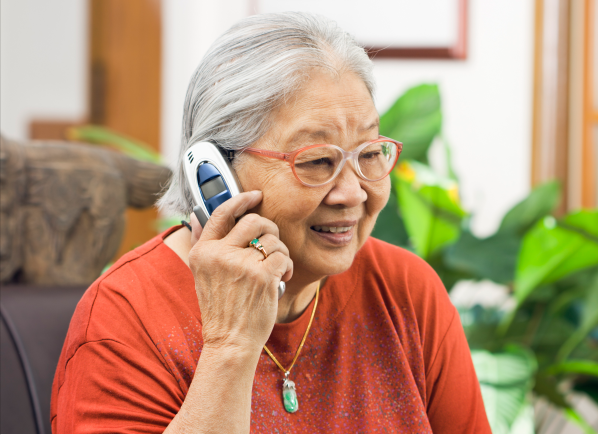 Make a booking
It's quick and easy to book online or you can call our friendly intake team on
03 9810 3000. We are here to help.