Step into spring with this fibre-rich soup to support your heart and gut health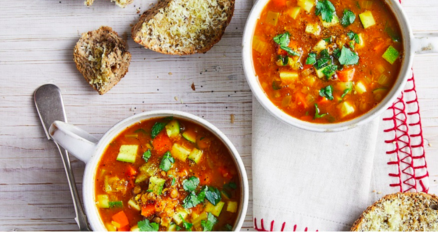 Hearty veggie and lentil soup
Cooking time: 45 minutes (15 minutes)
Serves 4
Ingredients
1 ½ tablespoons olive oil
1 onion, finely chopped
2 stalks celery, finely diced
2 carrots, finely diced
2 zucchini, finely diced
2 cloves garlic, crushed
3 teaspoons curry powder
1 cup (200g) dried lentil soup mix, rinsed
400g bottle passata (tomato puree)
1 reduced salt vegetable stock cube, crumbled
½ cup coarsely chopped fresh parsley
Method
Heat oil in a large saucepan over medium heat.
Add onion, celery, carrot and garlic.
Cook for 10 minutes, stirring occasionally, until vegetables are softened slightly.
Add curry powder and lentil soup mix.
Stir over heat a further minute.
Add passata, stock cube and 6 cups of water. Bring to the boil.
Reduce heat. Simmer for 30 minutes, skimming surface occasionally to remove any foam.
Stir in zucchini and parsley.
Simmer a further 5 minutes until vegetables and lentils are tender. Serve hot.
Tips:
You can freeze leftovers for reheating later.
Dried herbs are a budget friendly way to add extra flavour.
Dried lentils can be replaced with canned lentils or beans for a quicker cook time.
Minced garlic in a jar is a good substitute for fresh garlic cloves. ½ tsp minced equals 1 clove.
Substitute frozen vegetables for variety and reduce waste; or try adding some seasonal shredded cabbage.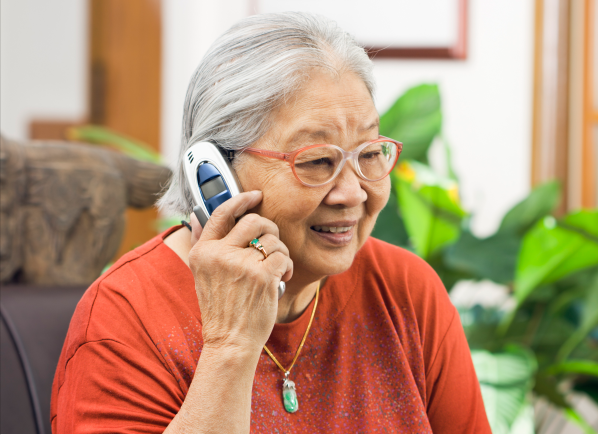 Make a booking
It's quick and easy to book online or you can call our friendly intake team on
03 9810 3000. We are here to help.