Volunteer Spotlight: Dave from Men's Shed
Our tireless volunteers allow us to do the work we do for the community. We believe they should be celebrated! So, we're shining a light on individuals who dedicate their time and talent behind the scenes.
Today we're introducing Dave. Dave volunteers at  Manningham Men's Shed, a safe and happy environment for men to socialise and be involved in making or 'fixing things' while learning and passing on new skills.
Hello Dave! How long have you been a volunteer?
I am really a newcomer to the Men's Shed, starting as a volunteer in 2019. I was already a volunteer in the 'Hands On Learning' program – which is a bit like the Men's Shed but for Years 7 to 9 high schoolers. The idea of doing similar work with adults really appealed to me. And with the Manningham Men's Shed being within walking distance, it was an opportunity too hard to resist!
What do you do at Men's Shed? 
The Men's Shed welcomes a variety of skills and abilities, and while some members are happy doing their own thing, I am always there to lend a hand. I operate power tools, use a saw and mark out dimensions for new projects.
It's not always about work. We often get together to sit and chat over a cuppa before heading off to play a game of pool or table tennis. Talking is one of my strengths, and people have assured me this is an important skill to have at the Shed.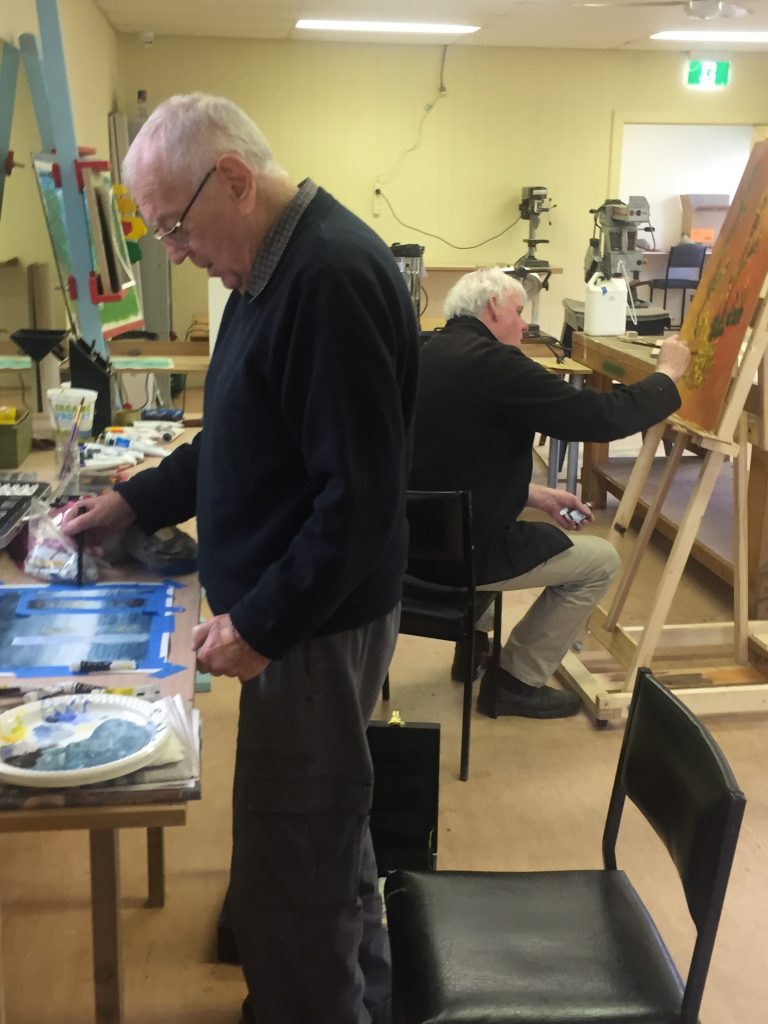 How does your career background and skills relate to your volunteer work?
I do not have a trades or mechanical background but I have spent a lifetime making and repairing things around the house. I have even kept my family's small fleet of vehicles operational. Then there's the added bonus of my ability to hold a conversation.
Why do you volunteer?
While I love sharing my knowledge, skills and having a chin-wag, I've benefitted from having a routine and friends to chat with. Plus, it's given me lots of new opportunities, like writing a poem for a member's 50th birthday and making a small boat, which inspired three others to have a go at small boat building.
What are some exciting projects you're working on now?
We have a number of small projects making headway. With all the skills and interests in the group, we have oil and water-colour paintings, a beekeeping area, and many woodwork projects in the works. We have an endless supply of bread and cheeseboards!
What would you say to someone thinking about volunteering?
I really enjoy spending time with the people at the Shed, and the kids I meet at the high school. Not only do I take pleasure in sharing my knowledge and skills, but I benefit from having a routine and thrive on the friendships I make. So, what would I say to someone thinking about volunteering? What do you think? Do it!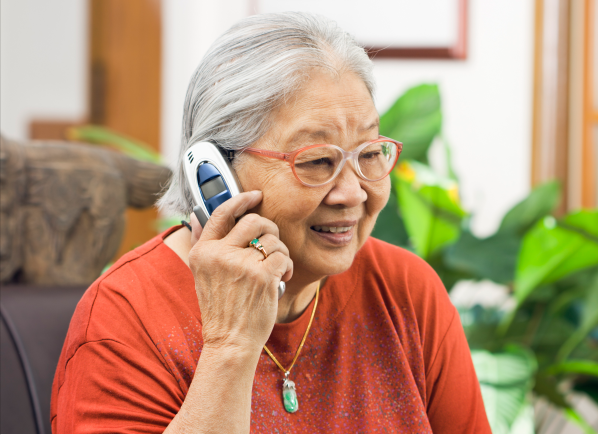 Make a booking
It's quick and easy to book online or you can call our friendly intake team on
03 9810 3000. We are here to help.