We can all do with less alcohol in our lives, that's why #SundaySessions is here to help you push back against boozy weekends.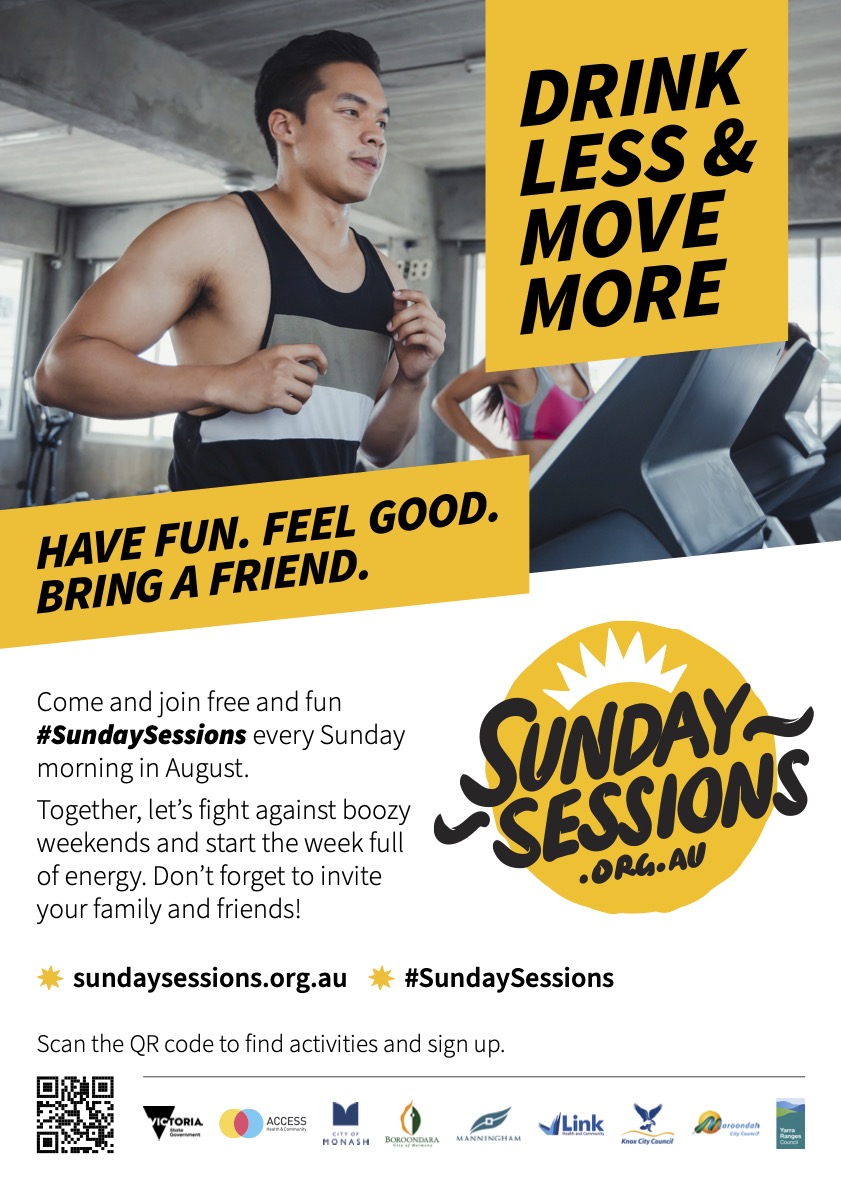 Sunday Sessions is a program that offers free exercise and wellbeing activities on Sunday mornings, one month a year, at your local participating recreation centre. This year we are running Sunday Sessions throughout the month of August 2022. This program is available to everyone. It allows you to try something new, meet new people, improve your physical health and wellbeing and drink less alcohol on weekends. By drinking less, you may help to improve your mental and physical health, and save money.
 Participating recreation centres are offering free access to their gym and pool facilities and a range of group fitness classes:
Activities include:  
Yoga, Cycling/spin, Pilates,  Zumba,  Boxing, Body Pump, Aquatics, Walking groups and more.
This program will run in partnership with City of Boroondara, Manningham Council, City of Monash, Link Health and Community, Maroondah Council, Yarra Ranges Council and Knox City Council. Held at the following centres: 
Hawthorn Aquatic 
Boroondara Leisure
Ashburton Pool and Rec
Aquareana Aquatic and Leisure Centre 
Monash Aquatic and Recreation Centre 
Oakleigh Recreation Centre 
Clayton Aquatics and Health Club (walking group only)
The Yarra Centre 
Monbulk Aquatic Centre 
Aquanation Ringwood 
Aquahub Croydon 
Knox Leisureworks 
Check out the Sunday Sessions website
For more information on the benefits of drinking less visit:
Hello Sunday Morning helps people change their relationship with alcohol. Whether you want to take a break from drinking, stop completely or just understand how to have a healthy relationship with alcohol, Hello Sunday Morning will support you and your choice. Click the link to check out more information.  

The Alcohol & Other Drugs team at Access Health and Community work with adults, young people and families to support recovery and work to reduce the harms of alcohol, medication and other drug use.
Direct Line provides confidential alcohol and drug counselling and referral in Victoria.
Better Health Channel provides great resources to people wishing to find out more information on the effects of alcohol and other drugs.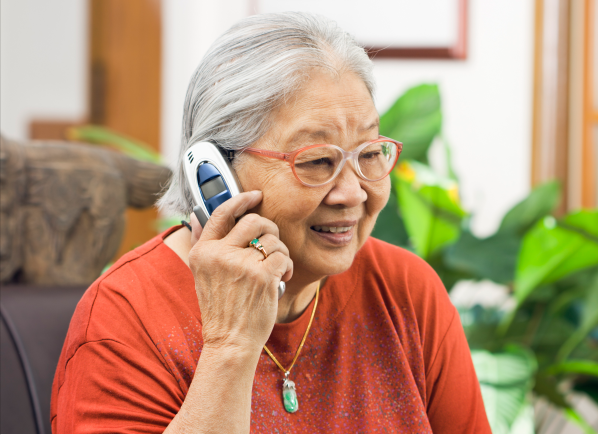 Make a booking
It's quick and easy to book online or you can call our friendly intake team on
03 9810 3000. We are here to help.