We are your neighbours – Local Community Services are here to help you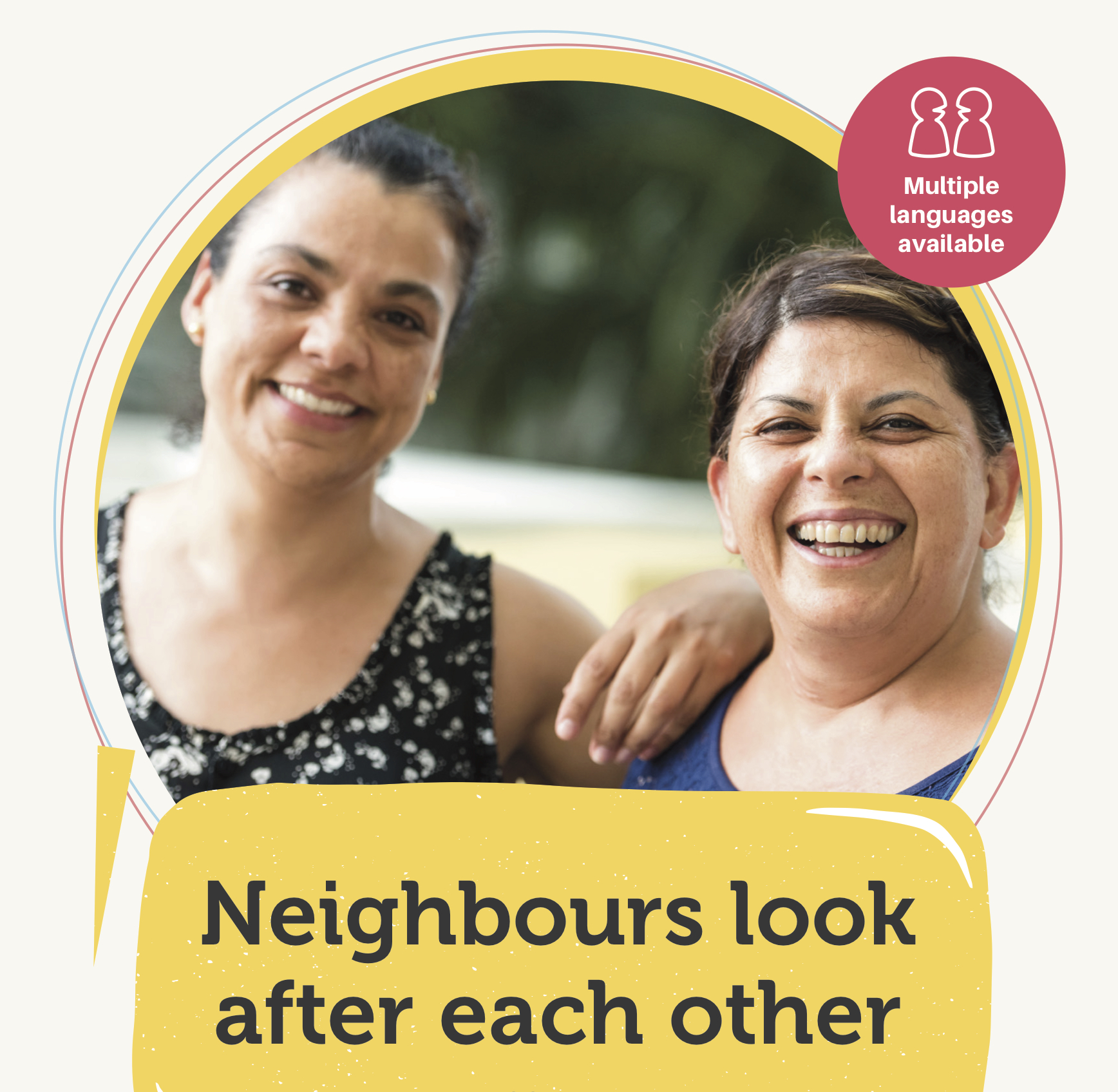 This guide shows some of these services and the help available in your community. Many of the services and support are free or very low cost.
You can contact the services listed using the phone numbers provided or for more information you can search for them on the internet. There are also state-wide services with contact numbers that operates all day and night.
The guides are available in Chinese (simplified), Farsi, Greek, Italian and Vietnamese.
Select below for your neighbourhood and then the language you need.