Our registered nurses offer a number of services to assist you and your family.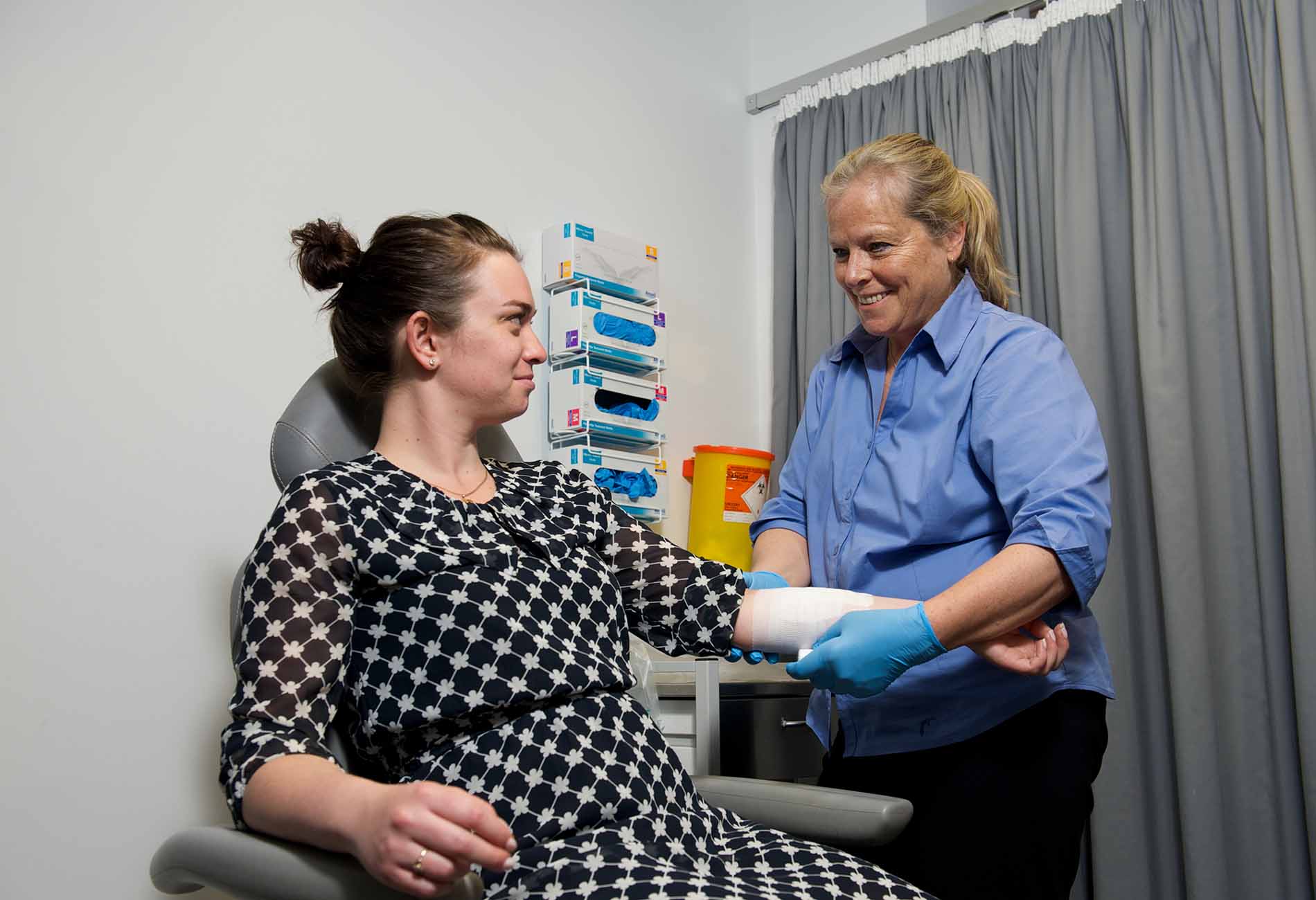 Please go to COVID-19 page for general information about Coronavirus Disease (COVID-19) and how AccessHC is responding. Please check this page regularly.   
Our nurses look after you
Our nursing team work alongside our doctors to bring you complete medical care. They also work with you to provide Chronic Disease care planning and coordinate access to other services needed to assist you in your health requirements.
Our nursing services
Administration of medications
Adult vaccinations and immunisation
Chronic disease management
Ear syringing
Infection control
Triage and emergency care
Wound care and small procedures.
How to make an appointment
To see a nurse, you need a referral from one of our doctors.
We have doctors in Richmond and doctors in Hawthorn.
A doctor refers you to a nurse for some types of medical treatments and help, depending on your needs.
If you would like more information about seeing an AccessHC nurse please call us on 03 9810 3000 or speak with the reception team at our Hawthorn or Richmond clinics
Our Nursing services are available at the following locations:
Fees and Payments
From Monday to Friday we bulk bill most nursing services.
There is no cost to patients with a Medicare card.
If you are an overseas visitor or if you do not have Medicare cover you will need to pay the full fee at the time of the appointment. We provide receipts or private insurance claims.
There may be additional fees for some treatments e.g. travel vaccinations. The treating health professional will explain these to you in advance.
If you want to talk to someone about fees, please call 03 9810 3000. We are here to help find the best solution for you.
If you do not attend
You may be charged a fee if your do not attend your appointment and do not advise us at least 2 hours before the appointment time.
How to cancel
You may cancel your appointment by ringing us on 03 9810 3000 or by responding No to the SMS reminder we send you. If you made the appointment online you can also cancel that same appointment online.